200 Hour Hybrid Yoga Teacher Training – Online and Costa Rica
Please note that fees are listed in US$. CDN/Intnl Students please use Canadian registration form for CDN$.
Dates: Online classes from Nov 1, 2022 – Feb 2, 2023, live via Zoom Tues and Thurs 10am-3pm EST. Then we gather in Costa Rica for an Immersive in-person conclusion to the training from Feb 11-21, 2023.
Early Bird Savings until September 1st! 
Lead Trainer: Terri McDermott and Trainer: Chloe Haddad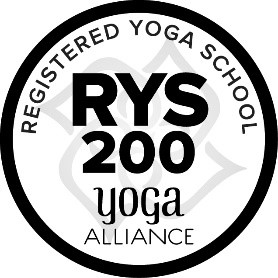 Event Details
SOYA's 200hr Online-Hybrid Training is an excellent choice for those who cannot get away from home for long, but can enjoy a week away! Our curriculum will help you to excel at your yoga teaching and your yoga lifestyle. The program gives you time to learn more gradually and put the studies into practice before each session, culminating in a retreat rich with practice!
Program Dates: Nov 1, 2022 – Feb 21, 2023
Meeting online Nov 1, 2022 – Feb 2, 2023. Meetings are held live via Zoom  on Tuesdays and Thursdays from 10am-3pm EST.
Immersion Training Dates: Feb 13 – Feb 19, 2023. Our in-person component will include time to practice teaching, exams and graduation together. It also will include time off for recreation in lovely Costa Rica! Travel to San Jose on Feb 11, and the next day travel to our location to get settled.  Depart our location on Feb 20 to travel back to San Jose, and fly home Feb 21.
Flight, meals and accommodations are separate fees from the tuition. Book your tickets to fly into San Jose, Costa Rica.
Students may also choose to join the immersion portion of the training virtually, provided they are prepared and able to to create the space and time to "immerse yourself" at home or wherever they are, without interruption.
NOTE: Participants who are fully vaccinated against COVID-19 may enter the country without a travel policy, but will need to attach their vaccination certificate or vaccination cards to their Health Pass. Those who are not vaccinated or have incomplete vaccinations must purchase mandatory travel insurance that covers lodging in case of quarantine and medical expenses due to COVID-19.
Please check here for acceptable vaccines & all details https://www.visitcostarica.com/en/costa-rica/planning-your-trip/entry-requirements. Please be sure to familiarize yourself with re-entry requirements to your home country.
Tuition for Yoga Teacher Training
Program Tuition Fees: $3,200.00 CDN + gst; or $2950 US
Program Tuition Savings: Save $300 if you register by Sept 1. ($200 US savings)
Payment Notes:
Pay in full or by installments. If you wish to pay installments, pay only the deposit today.
A non-refundable tuition deposit of $650.00 is required upon registration.
Tuition fees include your manual, books, and supplies. Accommodations/flights are separate fees.
Retreat accomodation fees for 7 nights stay in Costa Rica are $135/night for shared room or $185/night for private room. $100 non-refundable deposit required.
If accommodation fees are paid in full at time of registration, you will receive a $75 credit back. Students are responsible for their meals expenses.
Additional cost of approx $100 for shuttle to and from airport.
Meet Your Instructors
Terri McDermott, SOYA, E-RYT500
Terri has been practicing yoga throughout her life and teaching yoga since 2012 as a Registered Yoga Teacher with Yoga Alliance. She is the founder of Svastha and Peaceful Poses, whose mission is to incorporate wellness, yoga and meditation into the daily lives of her students. She teaches multiple types of classes such as Restorative, Yin, Detox, Hot and Gentle yoga, SUP, and meditation.
Terri attended her first yoga classes in an elementary school basement learning yoga from a dedicated mom. That seed took root and continues to grow strong, taking her on a path of spiritual growth and coaxing within her the need to continue to learn about the intricacies of the human body, the mind and spirit.
Terri originally did her 200 hour training at Yen Yoga in Michigan, and her 300 hour Professional yoga teacher training with SOYA to deepen her knowledge of yoga philosophy and the classical practice of yoga. She is an Ambassador for Divine Warrior Goddess Trainings and has been facilitating these trainings for 5 years in Traverse City, Michigan.
Terri currently divides her time living and teaching yoga in Traverse City, Michigan and New Smyrna Beach, Florida. She currently serves as a board member for Yoga Alliance and teaches SOYA's 200 and 300 hour programs.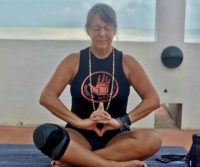 Chloé Haddad, SOYA, RYT500, IYTA
Chloé Haddad is the owner of "The Fit Pit" in Rockford, Michigan. Fitness has been a passion of hers for most of her life. She has owned her own gym for the last 8 years and loves working with people. Recently some new doors opened for Chloé as some old ones closed and she decided to become certified as a yoga teacher.
Chloé became a 200 hour SOYA grad in September 2019 and fell even more in love with yoga and teaching. This passion led her to further her knowledge by completing the 300 hour Professional Advanced training with SOYA in October 2020. As she continues on this journey, Chloé is excited about working alongside Terri McDermott as a Teacher Trainer and is thrilled to share her skills, knowledge and love of yoga with others.
Do you have additional questions?
Soya Yoga Teacher Training has been training for over 25 years, we've seen alot. We'd be more than happy to discuss your goals. Please contact us if you have any questions about any of our programs.