200 Hour Hybrid Yoga Teacher Training – Vancouver Island
Hybrid programs bring the best of both formats of training! Begin with live classes online and conclude in-person on Vancouver Island at a beautiful lake-front home, with plenty of space and amenities. Limited spots available!
Meeting Sundays 9am – 2pm MST from June 11, 2023 – Jan 28, 2024 approximately 3 weekends each month. Long weekends off. Gather on Vancouver Island for an immersive in-person 6 day conclusion to the training from Feb 6-14, 2024.
Pay in full at time of registration and save $300.
Your trainers are Rebecca Stone and Emma Faulkner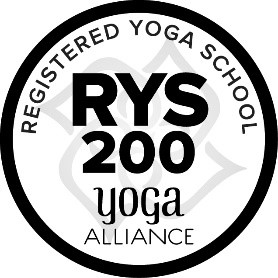 Event Details
Program Dates: June 11, 2023 – February 14, 2024
June 11, 2023 – January 28, 2024: Meeting online live via Zoom on Saturdays 8am-1pm PST/9am-2pm MST, 3 weekends each month with long weekends off.
Feb 6-14, 2024: Conclude your training gathering together at a beautiful AirBnB at Shawnigan Lake on Vancouver Island. This in-person component will include time to practice teaching, exams and graduation together. Arrive Feb 6th to settle in and depart the morning of Feb 14th.
Event Details
Flight, meals and accommodations are separate fees from the tuition. $100 non-refundable deposit needed to reserve your accommodations (paid to Rebecca via etransfer). Full payment due January 15, 2024.  Fly into Victoria, BC and commute the short distance to Shawnigan Lake.  See the lovely pictures of our location above!
Please be sure to familiarize yourself with entry requirements to Canada and your home country.
Students may also choose to join the immersion portion of the training virtually, provided they are prepared and able to to create the space and time to "immerse yourself" at home or wherever they are, without interruption.
Tuition for Yoga Teacher Training
Program Tuition Fees: $3360
Program Tuition Savings: Save $300 when you pay in full at time of registration.
Payment Notes:
Pay in full or by installments. If you wish to pay installments, pay only the deposit today and make 3 payments over the course of your training.
A non-refundable tuition deposit of $650.00+gst is required upon registration.
Tuition fees include your manual, books, and supplies. Accommodations/meals/flights are separate fees.
Retreat accomodation for 8 nights stay on Vancouver Island: $630-$714 for shared rooms; $1050 for private room. All rooms share 3 1/2 bathrooms.
Meals will be organized and prepared as a group.
$100 non-refundable deposit for reserving accommodations required at time of registration, remainder due January 15, 2024.
Meet Your Instructor
Rebecca Stone is an E-RYT500, R-CYT, Pain Care Aware Level 2
Rebecca graduated from SOYA's program in 2010. The blessing of this curriculum, and learning with Mugs instilled a great love, respect and thirst for the authentic teachings of yoga. She is also a certified Children's and Family Yoga teacher that loves to bring yoga to life through play and relationship building.
Creating yoga classes that are accessible, informative, and transformational for all ages and abilities is her passion. With the blessing of having a mother who was a physiotherapist for over 40 years, the opportunity to mentor under that wisdom has deeply influenced her understanding and presentation of the blending of yoga asana, functional movement principles and the mind/body/spirit connection.
She continues her ongoing education by being a voracious reader and question-asker, participating in varying workshops and retreats with world-class educators. She is currently studying with Yogacharya Dr. Ananda Bhavanani.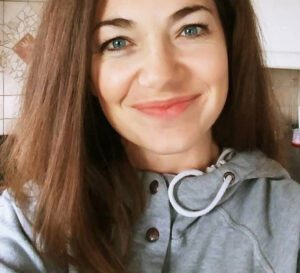 Meet your Instructor
Emma Faulkner, SOYA, E-RYT500
Emma began her yoga practice in 2011, after walking across the street from her workplace to Chinook Yoga, with a desire to de-stress and unwind. She quickly learned that there is much more to yoga than a good stretch, discovering the many different formats, aspects, teachers and styles, and she was hooked! She completed her 200 hour SOYA teacher training in 2012, and shortly after that her SOYA 300 hour upgrade. Her favourite classes to teach are based on foundational hatha yoga formats, and she enjoys teaching students who are new to yoga, who are senior, who are coming to class with physical limitations, or who are coping with mental health issues. "Yoga is such a powerful healing tool for all of us!" Emma is a Lead Trainer for SOYA's 200 hour and 300 hour Professional YTT in Prince George, BC.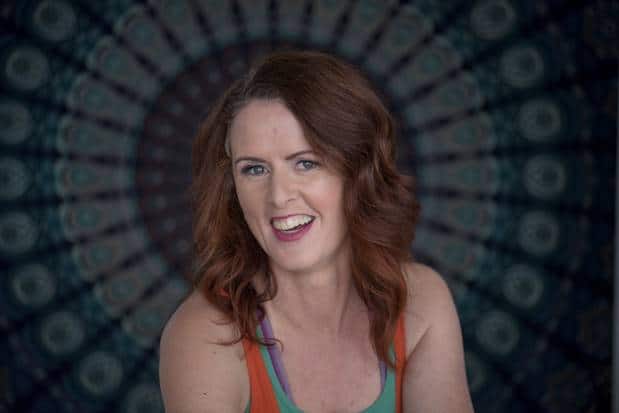 Do you have additional questions?
Soya Yoga Teacher Training has been training for over 25 years, we've seen alot. We'd be more than happy to discuss your goals. Please contact us if you have any questions about any of our programs.