200 Hour Hybrid Yoga Teacher Training – Weekends
Meeting Saturdays 9am – 2pm MST from Feb 5 – Aug 27, 2022 approximatley 3 weekends each month. Long weekends off. Gather at the beautiful Tullamore Retreat Centre (30 min east of Calgary, Alberta) for an immersive in-person 5 day conclusion to the training from Sept 18-23, 2022.
Early Bird Deadline is December 1st, 2021. Save $300.
Your trainer is Rebecca Stone.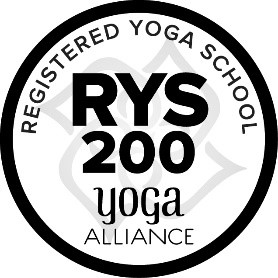 Event Details
Program Dates: Feb 5 – Sept 24, 2022
Feb 5 – Aug 27, 2022: Meeting online live via Zoom on Saturdays 9am-2pm MST, 3 weekends each month with long weekends off.
Sept 18 – 23, 2022: Conclude your training gathering together at Tullamore Retreat Centre near Calgary, Alberta. This in-person component will include time to practice teaching, exams and graduation together. Arrive Sunday, Sept 18. The immersion concludes Sept 23, with departure day Sept 24.
Please note regarding Covid 19 and gathering together for the immersion: This training is following the REP as outlined by the Alberta government. To attend this Immersion yoga teacher training, you can either provide proof of full vaccination, medical exemption, or a negative rapid COVID test taken within 72 hours.
Event Details
Flight, meals and accommodations are separate fees from the tuition. Please reserve your stay at Tullamore at the time of registration. Book your tickets to fly into Calgary, Alberta. Please be sure to familiarize yourself with entry requirements to Canada and your home country.
Students may also choose to join the immersion portion of the training virtually, provided they are prepared and able to to create the space and time to "immerse yourself" at home or wherever they are, without interruption.
Tuition for Yoga Teacher Training
Program Tuition Fees: $3,200.00 CDN + gst
Program Tuition Savings: Save $300 if you register by Dec 1, 2021
Payment Notes:
Pay in full or by installments. If you wish to pay installments, pay only the deposit today.
A non-refundable tuition deposit of $650.00+gst is required upon registration.
Tuition fees include your manual, books, and supplies. Accommodations/meals/flights are separate fees.
Retreat accomodation/catering fees for 6 nights stay at Tullamore: $553+gst for shared accomodation; $658+gst for private accomodation. RV's are welcomed at the shared accomodation rate. All meals included.
Please book and pay for your stay at time of registration (paid directly to the facility). We prefer you pay in full, or pay the $100 non-refundable deposit, full payment by May 1.
Meet Your Instructor
Rebecca Stone is an E-RYT500, R-CYT, Pain Care Aware Level 2
Rebecca graduated from SOYA's program in 2010. The blessing of this curriculum, and learning with Mugs instilled a great love, respect and thirst for the authentic teachings of yoga. She is also a certified Children's and Family Yoga teacher that loves to bring yoga to life through play and relationship building.
Creating yoga classes that are accessible, informative, and transformational for all ages and abilities is her passion. With the blessing of having a mother who was a physiotherapist for over 40 years, the opportunity to mentor under that wisdom has deeply influenced her understanding and presentation of the blending of yoga asana, functional movement principles and the mind/body/spirit connection.
She continues her ongoing education by being a voracious reader and question-asker, participating in varying workshops and retreats with world-class educators. She is currently studying with Yogacharya Dr. Ananda Bhavanani.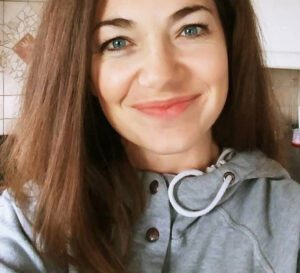 Do you have additional questions?
Soya Yoga Teacher Training has been training for over 25 years, we've seen alot. We'd be more than happy to discuss your goals. Please contact us if you have any questions about any of our programs.