200 Hour Immersion in Sorrento, British Columbia
Formerly held in Naramata, we are now excited to be hosting this at the beautiful Sorrento Centre in Sorrento BC. Save $300 when registering by Feb 1, 2022.
April 4th – 20th, 2022
(arrive April 3rd, depart April 21st)
Lead Trainer: Natasha Scott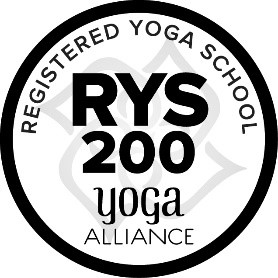 Event Details
Come and enjoy SOYA's 200hr yoga teacher training immersion in the lovely Sorrento Centre in Sorrento, BC. This  gem sits high on the hillside overlooking Shuswap Lake, and is perfect for retreating into yoga studies. The SOYA curriculum is designed to help you excel at your yoga teacher career and your yoga lifestyle.
As of Sept 13th, all students participating in an "in person" yoga teacher training in British Columbia will be required to provide proof of vaccination for COVID-19 in order to attend. For more information please read more here. 
Accommodations (Immersion Program)
Fees for 18 nights (arrive April 3rd for early start on April 4th. End 6pm April 20th and depart April 21st.)
Apartment Room (2 rooms, one private and one with twin beds. Students will rotate in sharing the private room. This is also the space where we will use the kitchen to prepare meals as a group) $1074
A-Frame (private tiny home with living area, kitchenette and fold out bed) $2502
Lodge Room (private) $1476
Lodge Room (shared) $990
Contact Sorrento Centre directly to book your room. Rooms are subject to availability and 2022 pricing adjustments. Accommodations must be paid in full 35 days prior to the start of the program.
Meals
Bring your own food to be prepared in a shared kitchen. In service to each other, students will prepare dinners together.
Tuition for Yoga Teacher Training
Program Tuition Fees: $3,200.00 + gst. Save $300 with early registration by Feb 1st.
Payment Notes:
Pay in full or by installments. If you wish to pay installments, pay only the deposit today.
A non-refundable tuition deposit of $650.00 is required upon registration.
Upon registering for the course, please book your accommodations. Bookings are made directly here: Sorrento Centre.
Groceries for meals are not included. We will be preparing meals together in a shared kitchen.
Your tuition fees include your manual, books, and supplies.
Meet Your Instructor
Natasha Scott graduated from the SOYA 500 Hour training in 2009 with a specialty in prenatal yoga. She teaches a wide range of Hatha Yoga with a strong background in the Sivananda lineage (from her Teacher Mugs). From her super gentle yoga classes to strength in flow yoga, Natasha has a class to suit everyone.
She is a Yoga Alliance registered E-RYT500, prenatal yoga teacher (RYPT) and Childrens Yoga Teacher (RYCT). She is a Certified Thai Massage Practitioner (Metta in Motion with Mia Blackwell), and a Reiki practitioner. She brings all of these yoga tools to her classes to create a full yogic experience.
Never one to stop learning her enthusiasm to serve others led her to specialize in Yoga for Chronic Pain, certified by Neil Pearson.
Natasha is a Lead Trainer for the SOYA 200 hour YTT Immersions in Penticton, BC and Melaque, Mexico, and the SOYA 300 hour Advanced Upgrade in Penticton.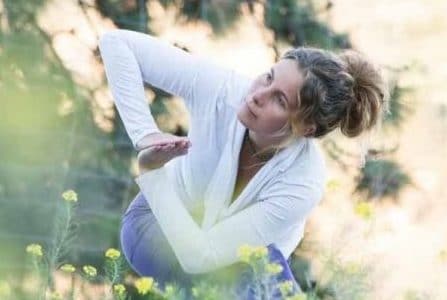 Do you have additional questions?
Soya Yoga Teacher Training has been training for over 25 years, we've seen alot. We'd be more than happy to discuss your goals. Please contact us if you have any questions about any of our programs.