200 Hour Immersion- Walloon Lake, Michigan
Register before Sept 1st and receive $200 off your tuition.
Walloon Lake, Michigan
October 1 – 18, 2020.
Lead Trainer: Terri McDermott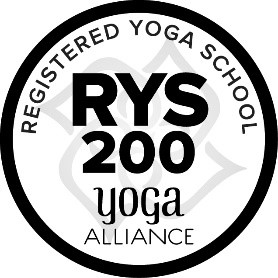 Event Details
Take your SOYA Yoga Teacher Training in Walloon Lake, Michigan this October. Give yourself that ashram experience. Living yoga daily without interruption, and diving deeply into your practice at all levels. SOYA's curriculum will help you excel at your yoga teacher career and your yoga lifestyle.
Accommodations (Immersion Program)
Accommodation Fees 17 nights:
Shared room = $190 USD including taxes.
Single room = $360 USD including taxes.
Offsite facility fee = $105 USD including taxes.
We will do our best to provide you with the room of your choice, however please be prepared to upgrade to a single room if no shared room is available.
A non-refundable deposit of $100 will be required for accommodation upon registration. Accommodations must be paid in full 35 days prior to the start of the program.
All accommodation fees are paid directly to Terri McDermott.
Meals
Bring your own food to be prepared in a large country style kitchen.
Tuition for Yoga Teacher Training
Program Tuition Fees: $2,950.00 USD
Payment Notes:
Pay in full or by installments. If you wish to pay installments, pay only the deposit today.
A non-refundable tuition deposit of $650.00 USD is required upon registration.
Fees include your manual, books, supplies.
Training Times
Oct 1-18th 2020, 7:00 am to 7:30 pm. Two 1/2 days off during training
Meet Your Instructor
Terri McDermott, E-RYT500, IYTA
Terri has been practicing yoga throughout her life and teaching yoga since 2012 as a Registered Yoga Teacher with Yoga Alliance. She is the founder of Svastha and Peaceful Poses, whose mission is to incorporate wellness, yoga and meditation into the daily lives of her students. She teaches multiple types of classes such as Restorative, Yin, Detox, Hot and Gentle yoga, SUP, and meditation.
As a child, the seed for yoga was planted when Terri attended her first yoga classes in an elementary school basement learning yoga from a dedicated mom. That seed took root and continues to grow strong, taking her on a path of spiritual growth and coaxing within her the need to continue to learn about the intricacies of the human body, the mind and spirit.
Terri originally did her 200 hour training at Yen Yoga in Michigan, and with SOYA her 300 hour Professional yoga teacher training to deepen her knowledge of yoga philosophy and the classical practice of yoga. Terri understands the importance of incorporating wellness into all aspects of life and works with her students to create balance. This includes developing mastery of one's physical, emotional, mental and spiritual well-being through deep stretching, breathing, core work, meditation, reflection, nutrition, and stress management. She is an Ambassador for Divine Warrior Goddess Trainings and has been facilitating these trainings for 5 years in Traverse City, Michigan.
Terri currently divides her time living and teaching yoga in Traverse City, Michigan and New Smyrna Beach, Florida. She currently serves as a board member for Yoga Alliance and is SOYA's newest faculty member.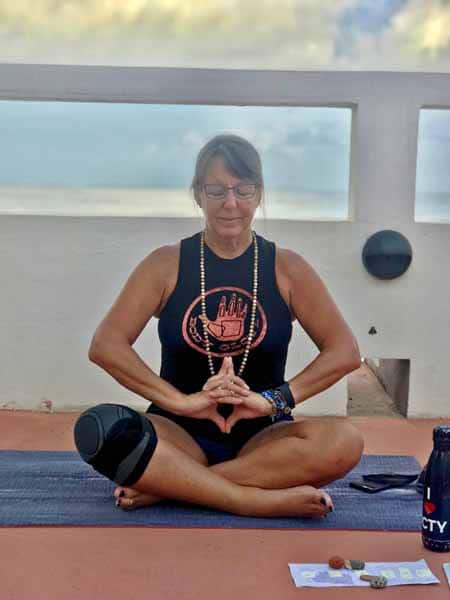 Meet Your Instructor
Chloe Haddad, SOYA, RYT200, IYTA
Chloé Haddad is the owner of "The Fit Pit" in Rockford, Michigan. Fitness has been a passion of hers for most of her life. She has owned her own gym for the last 8 years and loves working with people. Recently some new doors opened for Chloé as some old ones closed and she decided to become certified as a yoga teacher.
Chloé became a 200 hour SOYA grad in September 2019 and fell even more in love with yoga and teaching. This passion led her to further her knowledge by taking the 300 hour Professional Advanced training with SOYA. As she continues on this journey, Chloé is excited about the future and working with SOYA as an assistant teacher to Terri McDermott with the goal of becoming a lead trainer for SOYA. Chloé is thrilled to share her skills, knowledge and love of yoga with others. 
Do you have additional questions?
Soya Yoga Teacher Training has been training for over 25 years, we've seen a lot. We'd be more than happy to discuss your goals. Please contact us if you have any questions about any of our programs.