200 Hour Weekend Training – Prince George, BC
Pay in FULL at time of registration and SAVE $300!
Sept – Dec, 2024. This program runs every 2 years and you can register any time to get ahead with the online philosophy and anatomy lessons. Students will meet over 8 weekends, approx twice each month, which is so accommodating for busy people who still want to dive deep into yoga.
Training is held at Framework Fitness, 2930 5th Ave, Prince George, BC V2M 1K4
Lead Trainers: Emma Faulkner and Denise Marshall
(On alternate years we run the 300 hr Professional Upgrade to RYT500).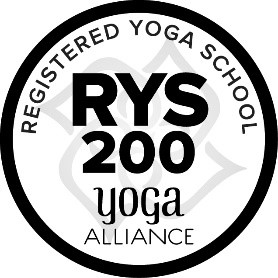 Event Details
SOYA's curriculum will help you to excel at your yoga teaching and your yoga lifestyle. Come and enjoy SOYA's 200hr Weekend training in person in Prince George, BC over 8 weekends. This program is an excellent choice for those who cannot get away for the longer immersion programs. This format gives you time to learn more gradually and put the studies into practice before the next session.
For those that may be travelling a distance. Please indicate on your registration form as needed.
Training Times
Meeting on weekends Saturday and Sunday, from 7:00am to 6:00pm.
Sept – Dec, 2024 will be the next program. Feel free to register any time and begin working on the online lessons in Philosophy and Anatomy. (2023 will be the 300 hour Professional Upgrade program running instead). 
Tuition for Yoga Teacher Training
Program Tuition Fees: $3,200.00 + gst
Program Tuition Savings: Pay in FULL at time of registration and SAVE $300.
Payment Notes:
A non-refundable tuition deposit of $650.00+gst is required upon registration.
If you wish to have a payment plan: deposit is paid upon registration. Of the remainder, 1/3 is paid 35 days in advance of the training, 1/3 at the start of the program, and 1/3 is paid half-way through the program.
Fees include your manual, books, and supplies.
Accommodations and your meals are not included. Billeting is usually ~$25/night, pd directly to billet.
Emma Faulkner, SOYA, E-RYT500
Emma began her yoga practice in 2011, after walking across the street from her workplace to Chinook Yoga, with a desire to de-stress and unwind. She quickly learned that there is much more to yoga than a good stretch, discovering the many different formats, aspects, teachers and styles, and she was hooked! She completed her 200 hour SOYA teacher training in 2012, and shortly after that her SOYA 300 hour upgrade. Her favourite classes to teach are based on foundational hatha yoga formats, and she enjoys teaching students who are new to yoga, who are senior, who are coming to class with physical limitations, or who are coping with mental health issues. "Yoga is such a powerful healing tool for all of us!" Emma is a Lead Trainer for SOYA's 200 hour and 300 hour Professional YTT in Prince George, BC.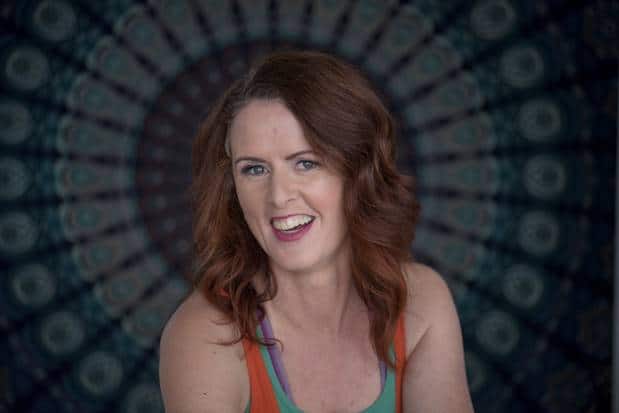 Denise Marshall, SOYA, RYT500
Denise grew up in the Yukon and spent most of her adulthood in Northern BC. Denise is Metis~Cree/Black and a mother of 2 young adults and 2 energetic dogs. Denise offers a modern spin on the traditional teachings of Yoga. Denise is also the Prince George Lululemon Yoga Ambassador.
Denise trained via SOYA at the 500hr Yoga Teacher level, graduating with her 200 hour certiciation in 2013 and her 500 hour in 2017. Since then she has expanded her knowledge base with the Mamata Yoga 85 hr Pre/ Post Natal Teacher along with trainings in Baby and Me, Kids and Youth Yoga trainings, Yin, Spa Yoga and Aerial Yoga. Her classes are well rounded and suitable for all.
Denise is a Lead Trainer for SOYA's 200 hour and 300 hour Professional YTT in Prince George, BC. You can join Denise for classes at Framework Fitness and Zoom, or connect with her via IG or FB Denisemarshallyoga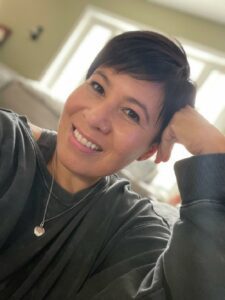 Do you have additional questions?
Soya Yoga Teacher Training has been training for over 25 years, we've seen alot. We'd be more than happy to discuss your goals. Please contact us if you have any questions about any of our programs.