300 Hour Professional Yoga Teacher Training – Ann Arbor, Michigan
Register before Sept.1st and receive $200 off your tuition.
Professional Yoga Teacher Training – Ann Arbor, Michigan at Red Yoga Studio
Module A – Nov 11-22, 2020
Module B – May 1st-12th, 2021
Lead Trainer: Terri McDermott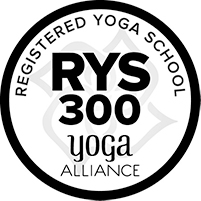 Event Details
This program is an immersion training that will run in two 12-day modules, one in the fall and one in the spring.
This is a program of depth and breadth – a training that will take your teaching skills to the next level, covering areas of yoga that are rarely taught by others! We feel honoured to serve you on this amazing journey and path of Oneness.
We take great pride at SOYA in providing you with studies rich in philosophy, ritual, practice and spirit. It is important to us that our students experience Yoga as it was intended to be; an 8-fold path to enlightenment. Welcome! Namaste.
Accommodations
Billeting is available at a cost of $25 per night until it is full, then we do our best to provide billeting close to the studio for out-of-town students.
Students will pay the billeter directly upon arrival. Please let us know if you require billeting on the registration form.
Dates
Module A – Nov 11-22, 2020
Module B – May 1st-12th, 2021
Tuition for Yoga Teacher Training
Program Tuition Fees: $3,600 USD
Program Tuition Savings: Save $200 USD if you register by Oct 1st.
Payment Notes:
Pay in full or by installments. If you wish to pay installments, pay only the deposit today.
A non-refundable tuition deposit of $650.00 USD is required upon registration.
Fees include your manual, books, supplies.
Meet Your Instructor
Terri McDermott, E-RYT500, IYTA
Terri has been practicing yoga throughout her life and teaching yoga since 2012 as a Registered Yoga Teacher with Yoga Alliance. She is the founder of Svastha and Peaceful Poses, whose mission is to incorporate wellness, yoga and meditation into the daily lives of her students. She teaches multiple types of classes such as Restorative, Yin, Detox, Hot and Gentle yoga, SUP, and meditation.
As a child, the seed for yoga was planted when Terri attended her first yoga classes in an elementary school basement learning yoga from a dedicated mom. That seed took root and continues to grow strong, taking her on a path of spiritual growth and coaxing within her the need to continue to learn about the intricacies of the human body, the mind and spirit.
Terri originally did her 200 hour training at Yen Yoga in Michigan, and with SOYA her 300 hour Professional yoga teacher training to deepen her knowledge of yoga philosophy and the classical practice of yoga. Terri understands the importance of incorporating wellness into all aspects of life and works with her students to create balance. This includes developing mastery of one's physical, emotional, mental and spiritual well-being through deep stretching, breathing, core work, meditation, reflection, nutrition, and stress management. She is an Ambassador for Divine Warrior Goddess Trainings and has been facilitating these trainings for 5 years in Traverse City, Michigan.
Terri currently divides her time living and teaching yoga in Traverse City, Michigan and New Smyrna Beach, Florida. She currently serves as a board member for Yoga Alliance and is SOYA's newest faculty member.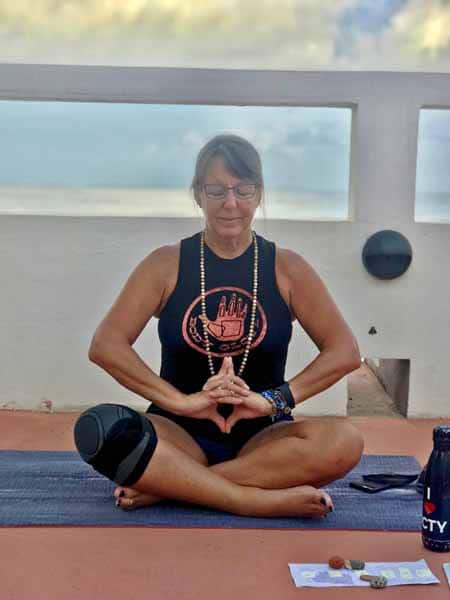 Do you have additional questions?
Soya Yoga Teacher Training has been training for over 25 years, we've seen alot. We'd be more than happy to discuss your goals. Please contact us if you have any questions about any of our programs.