300 Hour Professional Yoga Teacher Training – Penticton, BC
Register before March 1st and receive $300 off your tuition.
God's Mountain Estate – Penticton, BC (start program in either module)
Module  2 – April 25th to May 8th, 2021
Module 1 – Oct 3rd to Oct 16th, 2021
Lead Trainer: Natasha Scott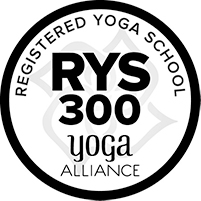 Event Details
This program is an immersion training that will run in two 12-day modules, one in the fall and one in the spring.
This is a program of depth and breadth – a training that will take your teaching skills to the next level, covering areas of yoga that are rarely taught by others! We feel honoured to serve you on this amazing journey and path of Oneness.
We take great pride at SOYA in providing you with studies rich in philosophy, ritual, practice and spirit. It is important to us that our students experience Yoga as it was intended to be; an 8-fold path to enlightenment. Welcome! Namaste.
Accommodations
Shared room = $1190.47 per module
Single room = $1428.47 per module
Offsite facility fee = $309.52 per module
We will do our best to provide you with the room of your choice, however please be prepared to upgrade to a single room if no shared room is available.
A non-refundable deposit of $100 will be required for accommodation upon registration. Accommodations must be paid in full 35 days prior to the start of the program.
Dates
Module 2 April 25th to May 8th, 2021
Module 1 Oct 3rd to Oct 16th, 2021
enter program in either module
The daily schedule is 6:00am to 8:30pm. Homework in philosophy studies is required prior to each module.
Tuition for Yoga Teacher Training
Program Tuition Fees: $4,195 + gst
Program Tuition Savings: Save $300 if you register by March 1st.
Payment Notes:
Pay in full or by instalments. If you wish to pay instalments, pay only the deposit today.
A non-refundable tuition deposit of $650.00 is required upon registration.
Fees include your manual, books, supplies.
Meet Your Instructor
Natasha Scott graduated from the SOYA 500 Hour training in 2009 with a specialty in prenatal yoga. She teaches a wide range of Hatha Yoga with a strong background in the Sivananda lineage (from her Teacher Mugs). From her super gentle yoga classes to strength in flow yoga, Natasha has a class to suit everyone.
She is a Yoga Alliance registered E-RYT500, prenatal yoga teacher (RYPT) and Childrens Yoga Teacher (RYCT). She is a Certified Thai Massage Practitioner (Metta in Motion with Mia Blackwell), and a Reiki practitioner. She brings all of these yoga tools to her classes to create a full yogic experience.
Never one to stop learning her enthusiasm to serve others led her to specialize in Yoga for Chronic Pain, certified by Neil Pearson.
Natasha is a Lead Trainer for the SOYA 200 hour YTT Immersions in Penticton, BC and Melaque, Mexico, and the SOYA 300 hour Advanced Upgrade in Penticton.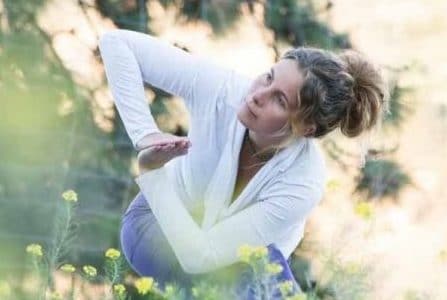 Do you have additional questions?
Soya Yoga Teacher Training has been training for over 25 years, we've seen alot. We'd be more than happy to discuss your goals. Please contact us if you have any questions about any of our programs.