300 Hour Professional Yoga Teacher Training in Sorrento, BC
Pay in FULL at time of registration and SAVE $300! Begin your program in either module. Hosted in Penticton and  Sorrento, BC.
Fall Module – October 2-14, 2022 in Penticton (Arrive Oct 2nd for an evening start, and depart at noon Oct 14th).
Spring Module – April  22-May 4, 2023 in Sorrento (Arrive April 22 for an evening start to our program, depart after lunch on May 4)
Lead Trainer: Natasha (Lalita) Scott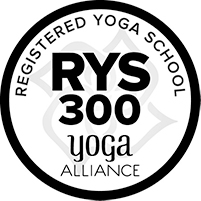 Event Details
Advance your RYT200hr teacher certification to RYT500 with the SOYA 300hr Professional Upgrade.
This program is an immersion training at the lovely Sorrento Centre, with wonderful gardens and a private beach on Shuswap Lake. It runs over two 12-day modules, one in the fall and one in the spring.
Module B – October 2-15, 2022 (Arrive Oct 2nd for an evening start, and depart after lunch Oct 15th). Please note this module will be taking place in Penticton at the Linden Gardens, billeting is available. please contact us for more info. 
Module A – April  22-May 4, 2023 (Arrive April 22 for an evening start to our program, depart after lunch on May 4)
The daily schedule is 7:00am to 6:00pm. Homework in philosophy studies is required prior to each module.
We take great pride at SOYA in providing you with studies rich in philosophy, ritual, practice and spirit. It is important to us that our students experience Yoga as it was intended to be; an 8-fold path to enlightenment. Welcome! Namaste.
Accommodations
We will be staying at the Sorrento Center
1159 Passchendaele Rd, Sorrento, BC V0E 2W0
All rooms are on a first come/first serve basis. We will arrange for you to book your room directly with Sorrento Centre following registration with SOYA. SOYA can update you on what rooms are still available.
Apartment Room (private room with shared living/bath) $984
Lodge Room (private room/bath) $984
Cabin (4 bunk beds with shared living/bath) $477 *rates subject to change based on occupancy*
Rustic Cabana (4 bunk beds, bring own linens/dishes, use campground bathroom) $285 *rates subject to change based on occupancy*
Meal planning and preparation will be shared, using the kitchen of the shared apartment.
Tuition for Yoga Teacher Training
Program Tuition Fees: $4,195 + gst
Program Tuition Savings: Save $300 when you pay in full at time of registration.
Payment Notes:
Pay in full or by instalments.
If you wish to have a payment plan: deposit is paid upon registration. Of the remainder, 1/3 is paid 35 days in advance of the first module, 1/3 at the start of the first module, and 1/3 is paid half-way through the program (at the conclusion of the first module).
A non-refundable tuition deposit of $650.00+gst is required upon registration.
Tuition Fees include your manual, books, supplies.
Accommodation: Please book your stay directly with Sorrento Centre. Rooms are subject to availability (please be prepared to adjust to a private or shared space if necessary based upon availability).
Meals/groceries prices are not included. We will be preparing shared meals together in a shared kitchen.
Meet Your Instructor
Natasha Scott graduated from the SOYA 500 Hour training in 2009 with a specialty in prenatal yoga. She teaches a wide range of Hatha Yoga with a strong background in the Sivananda lineage (from her Teacher Mugs). From her super gentle yoga classes to strength in flow yoga, Natasha has a class to suit everyone.
She is a Yoga Alliance registered E-RYT500, prenatal yoga teacher (RYPT) and Childrens Yoga Teacher (RYCT). She is a Certified Thai Massage Practitioner (Metta in Motion with Mia Blackwell), and a Reiki practitioner. She brings all of these yoga tools to her classes to create a full yogic experience.
Never one to stop learning her enthusiasm to serve others led her to specialize in Yoga for Chronic Pain, certified by Neil Pearson. Lalita is now a lead trainer for Pain Care Aware, an excellent continuing education program developed by Neil and Lisa Pearson, for yoga teachers and other professionals.
Natasha is a Lead Trainer for SOYA's 200 hour YTT Immersions in Sorrento, BC and Melaque, Mexico and the Weekend program in Penticton, BC. She also leads SOYA's 300 hour Professional Upgrade  Immersion programs in Sorrento, BC and the Hybrid program that meet live online to begin and concludes in Melaque, Mexico.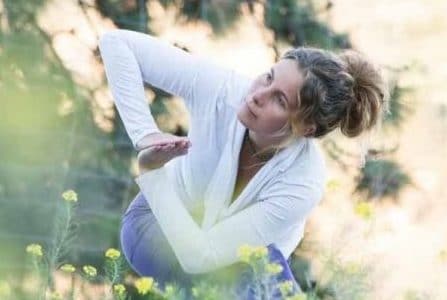 Do you have additional questions?
Soya Yoga Teacher Training has been training for over 25 years, we've seen alot. We'd be more than happy to discuss your goals. Please contact us if you have any questions about any of our programs.