SOYA Yoga Retreat, June 2-4, 2023
Did you ever wonder about the names of Yoga poses and what the stories are behind them? Why cobra? or lotus? or bow? Well, we are about to find out!
Join us for SOYA's Annual Retreat in beautiful Sorrento BC! We are excited to gather together again with our family of Yoga friends! This year we have the pleasure of hosting Dr Raj Balkaran from Toronto! We will explore the wonderful storytelling and life lesson insights of the mythology and asana (yoga postures) from his recently published book "The Stories Behind the Poses."
Meet Our Special Guest
Raj Balkaran, PhD
Dr. Raj Balkaran is a renowned wisdom teacher, storyteller and scholar of ancient Sanskrit narrative texts.
He teaches at several online platforms including the Oxford Centre for Hindu Studies and at his own
School of Indian Wisdom where he integrates scholarship, storytelling and spirituality to apply ancient
Indian wisdom teachings to modern life. He is a spiritual adept, having received multiple initiations and
having been engaged in daily spiritual practice for over two decades. Dr. Balkaran serves as McMaster
University's Chaplain of Indian Spirituality and runs a thriving private life counsel practice where he helps
guide people on their journeys. He also hosts the New Books in Indian Religions podcast where he
interviews academics on their cutting-edge research.
Raj is the author of the book The Stories Behind the Poses: The Indian Mythology That Inspired 50 Yoga Postures. Discover the traditional stories and wisdom behind your favorite yoga poses in the stunning book of Indian mythology for yogis of all levels. Learn, through the mythology of the poses, more about the roots of this ancient practice and how you can use their teachings to better appreciate and respect yoga's true origins.
See https://rajbalkaran.com for more information.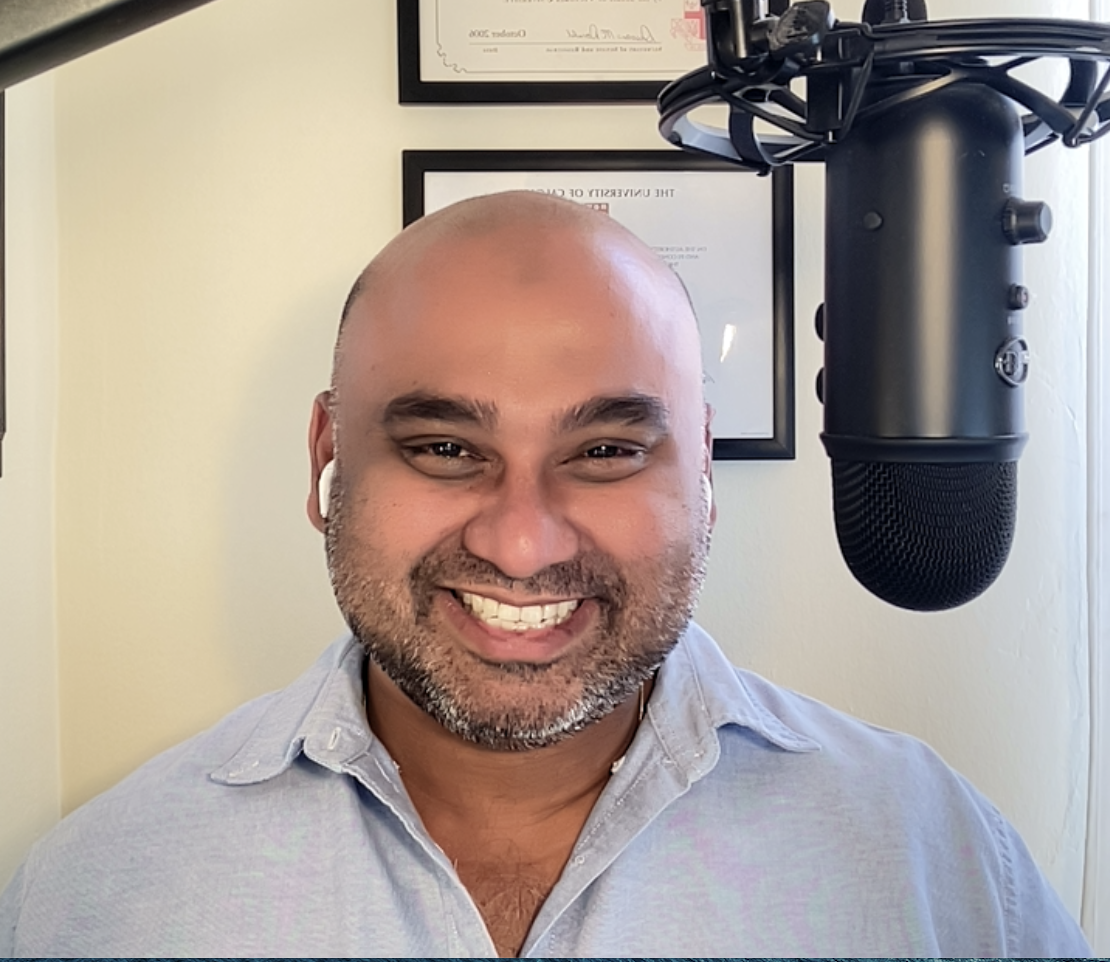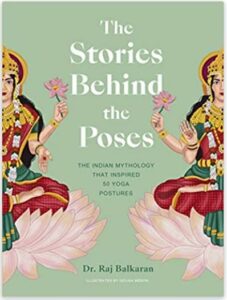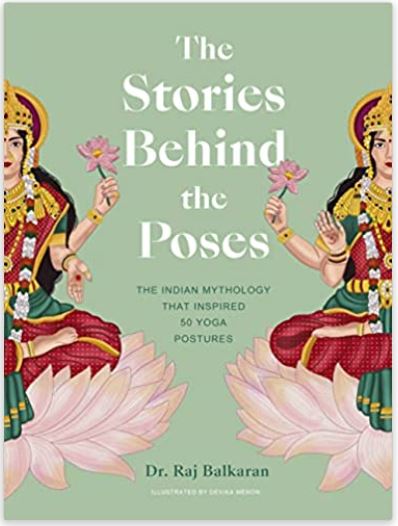 Tuition for Yoga Retreat
$325 + gst
A non-refundable deposit of $108.95 will be processed at the time of registration to hold your spot. Payment in full required before the start of the retreat.
Payments must be made in full by April 15th.
For cancellations prior to April 30th, you will be refunded your tuition paid to SOYA, less the deposit. There are no refunds after April 30th.
Meals and rooms/camping available on site and in the area.
Event Details
June 2-4, 2023. This weekend will be filled with story telling, discussions and yoga practices inspired by our special guest's newly released book, The Stories Behind the Poses.  The retreat is held at Sorrento Centre in Sorrento, BC. You may stay at the centre or alternatively at one of the nearby hotels and Air BnBs. Meals are extra, and made with wonderful love and care by the staff at Sorrento Centre
Daily Schedule
See the SCHEDULE FOR THE WEEKEND here.
Location
The SOYA Retreat is held at Sorrento Centre, 1159 Passchendaele Rd, Sorrento, BC. The main hall is across the road at Sorrento Memorial Hall. Sorrento is located on the TransCanada Highway 20 minutes west of Salmon Arm and 45 minutes east of Kamloops.
Travel
Flights: Various airlines including Westjet fly into Kelowna AND Kamloops. Airport Transportation: Call Sorrento Centre for information on a local airport shuttle from Kamloops. 250-675-2421 (Toll Free 866-694-2409) or email registrar@sorrento-centre.bc.ca.
Driving: Sorrento is 147 km North West of Kelowna, and 80 km East of Kamloops.
Alternative accommodations are described below.
Sorrento Centre Accommodation Information
Rooms, camping, and meals are reserved directly with Sorrento Centre or alternate locations. You can reserve your room online from Jan 4th onward at this link – Book Online.
For assistance, call 250-675-2421 (Toll Free 866-694-2409) or email registrar@sorrento-centre.bc.ca.
Lodges: All rooms have private bathrooms, linens and towels provided. Bring your own shampoo. Single rooms with a single bed ($105/night). Shared rooms with twin beds ($120/night for two). Shared rooms with a double and a single bed ($130/night for two). Suites with a king or queen bed, hide-a-bed, a stove and small fridge ($170/night for two, $20 for third person).
A-frame:  Double fold-out couch, bathroom, kitchennette, with bar fridge, microwave, toaster, kettle, coffee pot. ($160/night).
Cabins: 1 had two bunkbeds, the other has 1 bunkbed and 1 Queen bed. Bathroom/shower. Small kitchenette with bar fridge, microwave, toaster, kettle, coffee pot. ($170/night)
Cabanas: What a deal! If you are looking for an economical alternative for accommodation, share a 5 bed Cabana for $120! These small rustic cottages are an alternative to camping. Bring your own linens and cooking supplies. No running water – use the campground washrooms and showers. Pets allowed for $10 per night.
Camping -Tent and RV: RV sites with full 30 amp hookups ($60/night), partial hookups ($50-$55/night), and tenting sites ($40/night). Basic campground washrooms and showers are available. There are no cooking facilities in the campgrounds so bring your own stoves, etc. Pets $10 per night.
Meals at Sorrento Centre
Delicious vegetarian meals made as much as possible from fresh vegetables from the Sorrento Centre farm! Many dietary needs are accommodated by a loving staff!
Breakfast $14, Lunches $16 Dinner $22.
Meals must be booked in advance – to reserve see details above. Can't remember if you booked your meals? Call 250-675-2421.
Alternative accommodations
Within walking distance of Sorrento Centre
– The Sorrento Inn call 250-675-2885 or book online at  http://inn-motel.britishcolumbiahotels.net/es/
– Shuswap Lake Motel – it is best to make your reservation by phone or email. info@shuswaplakemotel.com or call at (250) 675-2420. Toll Free 1-888-587-0514. Their online reservation system will not be up until spring. Visit Website
– Maples White Sands Resort & Heritage B&B  http://www.whitesandscottages.com/contact-white-sands.html
Accommodations a 10 minute drive away:
– Selah Retreat B&B Visit Website
– One Bay Away B&B. 25 minute drive but can commute to the retreat with the owner. Such a sweet suite on the lake, you will want to stay longer! email wendewinn1@gmail.com call 250-803-8383 to book privately for reduced rate.
– Squilax HI Hostel (renovated train cars) website:  https://hihostels.ca/en/destinations/british-columbia/hi-shuswap-lake   Email: shuswap@hihostels.ca
Do you have additional questions?
Soya Yoga Teacher Training has been training for over 25 years, we've seen alot. We'd be more than happy to chat. Please contact us if you have any questions about the Annual Retreat or any of our programs.