SOYA Yoga Retreat – 27th Anniversary Celebration
SOYA Yoga Retreat, June 3-5, 2022
Join us for SOYA's 27th Anniversary Yoga Retreat in beautiful Sorrento BC. We are excited for gathering together with our family of Yoga friends! Let us shower you with gifts of appreciation while we immerse in yogic teachings from our very special guest, Nayaswami Gyandev McCord.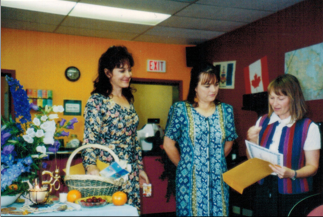 Meet Our Special Guest
Nayaswami Gyandev McCord, PhD
Co-Director of the Ananda Meditation
®
 Teacher Training, Director of Ananda Yoga®, Level 2 Ananda Yoga teacher, E-RYT 500, Raja Yoga Teacher, Spiritual Travel Host, Writer and Lecturer, Ananda Minister
Gyandev is a longtime disciple of Paramhansa Yogananda, and a Kriyacharya (teacher of Yogananda's Kriya Yoga meditation technique) with Ananda Sangha. He lives and teaches at Ananda Village in Northern California as well as online—primarily training yoga teachers and meditation teachers. He is a co-founder of Yoga Alliance and author of several books, including Spiritual Yoga: Awakening to Higher Awareness, as well as more than 50 yoga videos.
In our retreat together, under Gyandev's guidance, we'll explore a number of the techniques that Paramhansa Yogananda taught to help students prepare for—and practice—Kriya Yoga. Although the retreat will not include initiation into Kriya, these techniques are powerful aids in and of themselves, and will benefit anyone's yoga practices.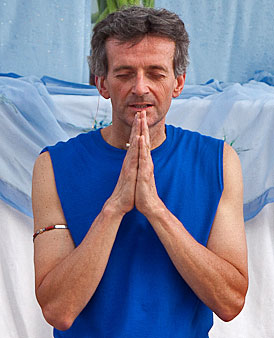 Tuition for Yoga Retreat
$325 + gst
A non-refundable deposit of $108.95 will be processed at the time of registration to hold your spot. Payment in full required before the start of the retreat.
If we must cancel the retreat or reduce participants due to covid we will refund you in full.
Meals and rooms/camping available on site and in the area.
Event Details
June 3-5, 2022 we will celebrate 27 years of bringing authentic yoga teachings to you! Let us shower you with gifts of gratitude, including a celebratory SOYA T-Shirt! The retreat is held at Sorrento Centre in Sorrento, BC. You may stay at the centre or alternatively at one of the nearby hotels and Air BnBs. Meals are extra, and made with wonderful love and care by the staff at Sorrento Centre.
SOYA will be following all protocols for COVID-19 for this retreat, as required at the time of the retreat by Sorrento Centre and the Government of British Columbia.  
Location
The SOYA Retreat is held at Sorrento Centre, 1159 Passchendaele Rd, Sorrento, BC. The main hall is across the road at Sorrento Memorial Hall. Sorrento is located on the TransCanada Highway 20 minutes west of Salmon Arm and 45 minutes east of Kamloops.
Travel
Flights: Various airlines including Westjet fly into Kelowna AND Kamloops. Airport Transportation: Call Sorrento Centre for information on a local airport shuttle from Kamloops. 250-675-2421 (Toll Free 866-694-2409) or email registrar@sorrento-centre.bc.ca.
Driving: Sorrento is 147 km North West of Kelowna, and 80 km East of Kamloops.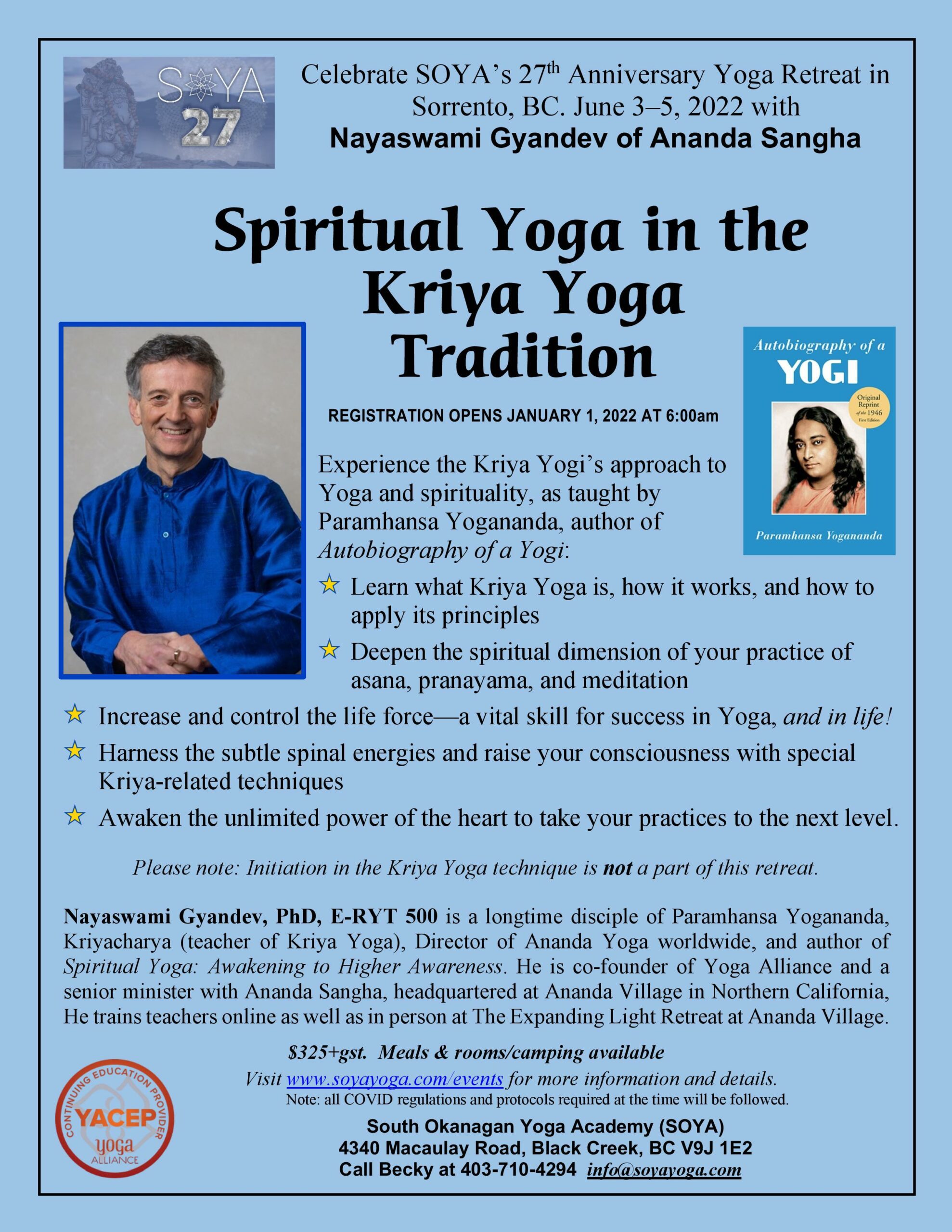 Alternative accommodations are described below.
Sorrento Centre Accommodation Information
Rooms, camping, and meals are reserved directly with Sorrento Centre or alternate locations. You can reserve your room online from Jan 4th onward at this link – Book Online.
For assistance, call 250-675-2421 (Toll Free 866-694-2409) or email registrar@sorrento-centre.bc.ca.
Lodges: All rooms have private bathrooms, linens and towels provided. Bring your own shampoo. Single rooms with a single bed ($82/night). Shared rooms with twin beds ($99/night for two). Shared rooms with a double and a single bed ($110/night for two). Suites with a king or queen bed, hide-a-bed, a stove and small fridge ($155/night for two, $20 for third person).
Cabanas: What a deal! If you are looking for an economical alternative for accommodation, share a 5 bed Cabana for $95! Sorrento Centre will have a list of people wanting to share. These small rustic cottages are an alternative to camping. Bring your own linens and cooking supplies. No running water – use the campground washrooms and showers. Pets allowed for $10 per night.
Camping -Tent and RV: RV sites with full 30 amp hookups ($50/night), partial hookups ($40-45/night), and tenting sites ($32/night). Basic campground washrooms and showers are available. There are no cooking facilities in the campgrounds so bring your own stoves, etc. Pets $5 per night.
Meals at Sorrento Centre
Delicious vegetarian meals made from fresh vegetables from the Sorrento Centre farm! Many dietary needs are accommodated by a loving staff! Breakfast $11, Lunches $13, Dinner $19. Meals must be booked in advance – to reserve see details above. Can't remember if you booked your meals? Call 250-675-2421.
Alternative accommodations
Within walking distance of Sorrento Centre
– Shuswap Lake Motel – it is best to make your reservation by phone or email. info@shuswaplakemotel.com or call at (250) 675-2420. Toll Free 1-888-587-0514.Their online reservation system will not be up until spring. Visit Website
– The Sorrento Inn call 250-675-2885
– Maples B&B call (250) 675-2433
Accommodations a 10 minute drive away:
– Selah Retreat B&B Visit Website
– Quaaout Lodge Visit Website
– One Bay Away B&B. 25 minute drive but can commute to the retreat with the owner. Such a sweet suite on the lake, you will want to stay longer! email wendewinn1@gmail.com call 250-803-8383 to book privately for reduced rate.
– Squilax HI Hostel (renovated train cars) Email: shuswap@hihostels.ca
Do you have additional questions?
Soya Yoga Teacher Training has been training for over 25 years, we've seen alot. We'd be more than happy to chat. Please contact us if you have any questions about the Annual Retreat or any of our programs.