200 Hour Yoga Teacher Training – Immersion – Smithers, BC
Join us for this 200 hour Yoga Teacher Training Immersion near Smithers, BC. SOYA's proven program and transformational small group format will help you successfully develop your yoga understanding, practices and teaching skills.
July 15 – July 31, 2024
Lead Trainer: Jo-Ann Bance
Pay in FULL at time of registration and SAVE $300!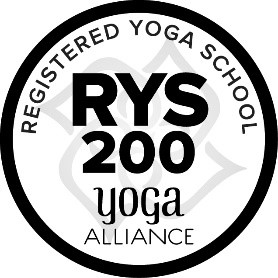 Event Details
Dive in and study yoga in depth! This 200 Hour Yoga Teacher Training immersion program will meet for 17 days in the mountain village of Telkwa, ten minutes outside Smithers, BC. We will be meeting at the beautiful heritage home of  Full Circle Yoga Studio.
Training Dates: July 15 – July 31, 2024.  Arrive July 14th, for an early start July 15rd. Depart August 1st.
Each day will begin at 7am and conclude at 6pm. There are 2 half days off. Each day will include pranayama and meditation practices, as well as asana  and philosophy classes. SOYA's curriculum prepares you weel, with professional development of your teaching and lesson planning skills.
Accommodations
Fees for accommodation and meals are separate from your tuition fee.
Stay at the studio owner's AirBnB, or at any one of the many of rentals and Bed & Breakfasts in the area. Located only ten minutes from the center of Smithers, where you will find all services and more accommodation choices.
See more information in Payment Notes.
Tuition for Yoga Teacher Training
Program Tuition Fees: $3,200.00 + gst
Program Tuition Savings:
Pay in FULL at time of registration and SAVE $300.
Payment Notes:
If you wish to use a payment plan, pay only the deposit today and arrange up to three separate payments. Payment will be due in full 35 days before the training begins.
A non-refundable tuition deposit of $650.00+gst is required upon registration.
Tuition fees include your manual, books, and supplies.
Accommodations and meals are not included.
Full Circle AirBnB shared accommodation: Twin beds with shared full bath (2 spots available). $1170/18 nights stay.
Full Circle AirBnB Garden Shed (rustic) private accommodation: Twin bed, table and chair, electicity, cold running water and composting toilet. Access to shared bath facilities (1 spot available). $810/18 nights stay.
Full Circle Air BnB private/couples accommodation: Queen bed, kitchenette, ensuite bath (1 spot available, or 2 if sharing the bed) $1710 single/18 nights stay or $2250 double/18 nights stay.
Billeting within the community *may* be an option at $30/ night.
Sample Day in the Immersion Training
7:00 am morning Kriyas, Meditation, Pranayama
8:15 am Asana class
10:00 am Philosophy Session
12:00 pm Lunch
12:30 pm Asana Lab/Lesson Plan Creation

5:15 pm Meditation, Mantra, Chanting, Pranayama

6:00 pm Close for the Day
Day 4 and day 9 will end at 1pm with the afternoon off
Lead Trainer:
Jo-Ann Bance, SOYA E-RYT500, C-IAYT, YA
Jo-Ann graduated from the SOYA 200 hour yoga teacher training in 2013 and realized that there was
more to learn. She completed her 500 hour certification in 2014 with SOYA. She teaches a wide
range of Hatha Yoga with the intention to inspire students to deepen their personal practice, to
teach those new to yoga and to grow as a teacher with each new experience.
Jo-Ann believes in teaching a balanced practice that incorporates the 6 different types of poses
with a focus on the breath (which comes from her SOYA training in the Sivananda lineage) and
providing students the opportunity to explore yoga safely. Her goal is to meet students where
they are at and to create safe space for their own journey in yoga.
She has had a steady meditation practice for 25 years and has practiced yoga for 22 years.
Since August 2013, Jo-Ann has been teaching various practices of yoga including Asana,
Meditation, and Yoga Nidra. In addition to offering group classes, she works one-on-one with
those experiencing varying health conditions from a diagnosis of cancer, osteoporosis, back
pain, issues with hips and knees, and anxiety.
She is a Yoga Alliance registered RYT500 and is a certified International Association of Yoga
Therapist (C-IAYT).
Jo-Ann is a Lead Trainer for the SOYA 200 hour Yoga Teacher Training Immersions in Sorrento and Prince George, BC.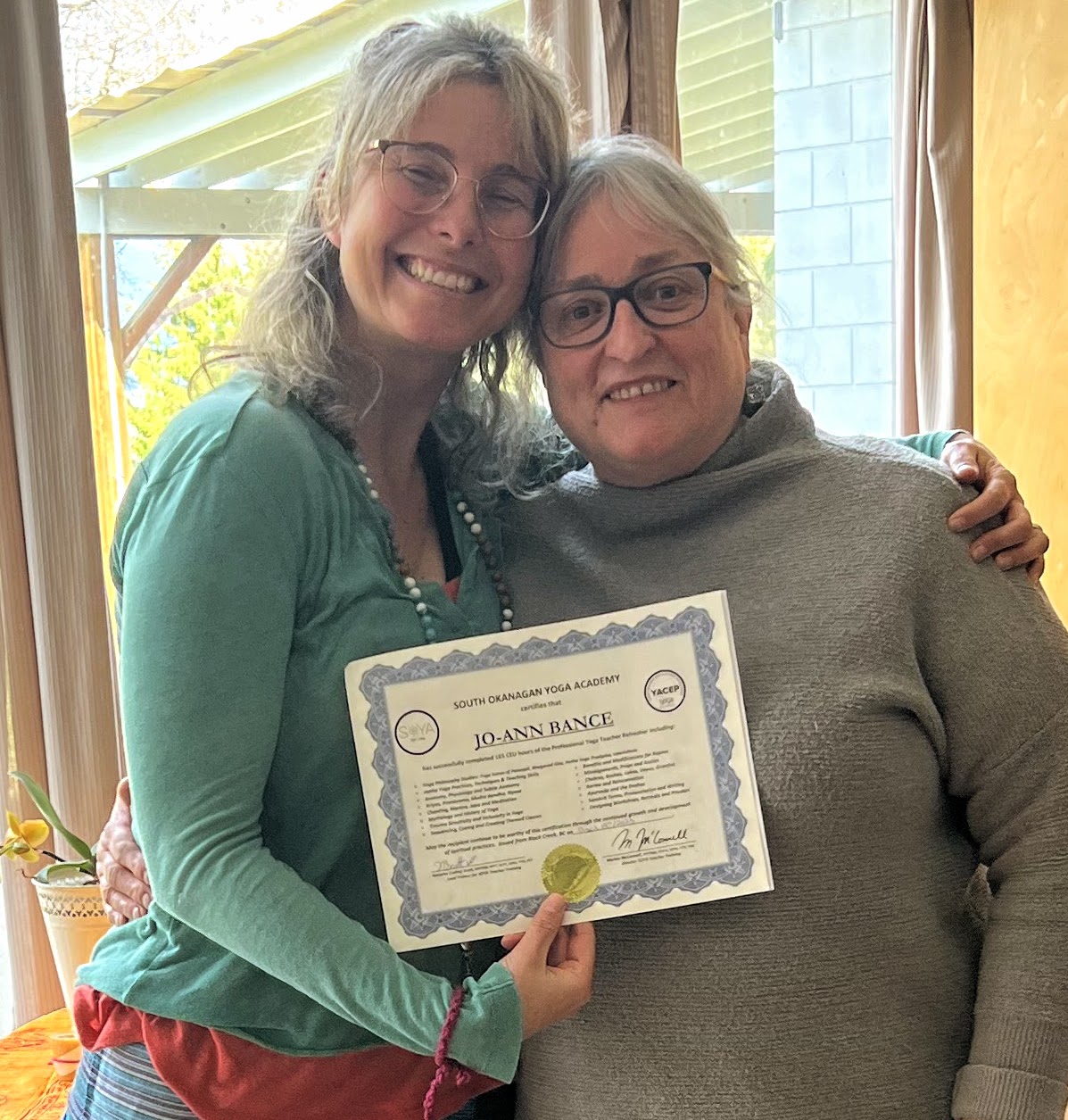 Do you have additional questions?
Soya Yoga Teacher Training has been training for over 25 years, we've seen alot. We'd be more than happy to discuss your goals. Please contact us if you have any questions about any of our programs.