LATVIA, and a Yoga Documentary in the Making
By Marion (Mugs) McConnell
 I have wanted to go to Latvia since I met Dr. Harry (Hari) Dickman, my yoga teacher. He spoke so highly of the beauty of this country since it was his home prior to WWII. He was never able to return. Now it is a reality, and I will be going there in September. A group of yogis and historians have invited me to work on a yoga documentary about Hari and the Latvian Yoga Society, which he established in the 1930s.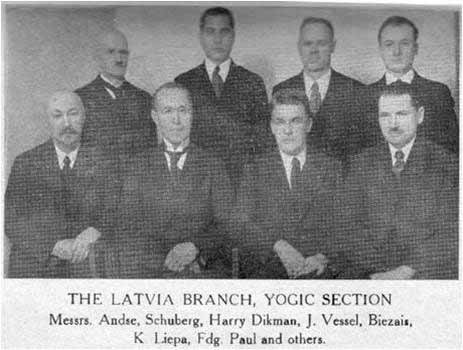 Next year is Latvia's 100th birthday, so the documentary will be released in celebration of this little piece of Latvia's history. Many do not realize that yoga was long-ago established in Latvia due to a strong group of enthusiastic men and women, Hari being one of them.
Regular society meetings were held to study the teachings shared mostly by correspondence from yoga masters in India. Sometimes yogis from India visited the society and taught them in person. Hari taught yoga on the beach, and after the war, he taught in the German displaced persons camps where he lived.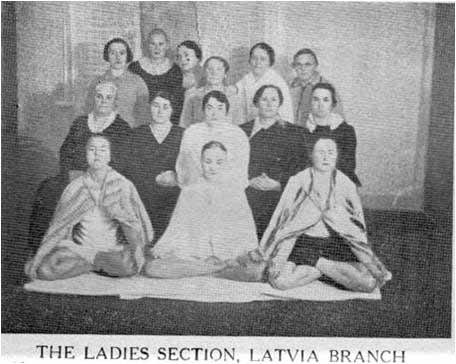 Many of these teachings and stories are shared in my book Letters from the Yoga Masters, with personal anecdotes added by the writers of the letters.  I will spend a couple of days leading a workshop to share these techniques as they were presented in the letters.
There is more information on the Latvian Yoga Society here http://tradition.lv/tradition/ljb.htm The site is in Latvian and English. If you have any interest is seeing this documentary after its completion, please contact me at info@soyayoga.com and I will be sure to let you know how a viewing can be arranged.
Marion (Mugs) McConnell
Author of "Letters from the Yoga Masters"
* Photos used courtesy of Dzintars V. Korns