Article submitted by Dorothy Fizzel, SOYA Faculty Alumni, E-RYT 500, IYTA
This yoga association out of Australia is a non-profit organization, and was established in 1967. There are several benefits to joining this association as a SOYA yoga teacher, even though they are situated in Australia.  It has many members throughout Australia, and has international representatives and members in Austria, France, Canada, Fiji, Greece, Hong Kong, India, Israel, Oman, Switzerland, Singapore, South Africa and the United Kingdom. There are also independent affiliates in New Zealand, Brazil, Puerto Rico and Spain. 
Mugs McConnell, co-owner of SOYA, became a member of IYTA in 1977 or 1978, and there has been a close connection ever since.  The SOYA yoga teacher training program was based on the teacher training program from IYTA, so that graduates of SOYA can automatically become full members of IYTA.  This is such a wonderful connection and allows for such a broad availability of training, information and now, with online technology, classes!

Here are several of the benefits of being a member with IYTA
Community Connection! 

With IYTA you join a community of like-minded yoga enthusiasts and a team you can reach out to.  

Advertise

 your own workshops and events for FREE on the IYTA website 'Teacher Events Listing' page, we also include a Facebook post to promote your event or workshop! (If you have a yoga retreat, training or set of classes in Canada or somewhere else, this advertising could assist you in finding a diverse range of students.) 

For Full teaching members, IYTA has partnered with AJ Gallagher for a great

 Insurance Deal

Stay up to date with yoga news and inspiration with a subscription to IYTA's own yoga journal the 

International Light magazine

 with 2 editions each year, as well as the monthly 

eNews
Member-Only Discounts

 for IYTA 

Workshops, Events and Post-graduate Courses

. Keep up to date with your Continued Professional Development, and 

FREE monthly CPD videos.

Your own 

Member Profile

 on the IYTA website in our Find A Teacher search engine. You can include a short bio, photo or logo, your contact details and a link to your website or information pages.

Recognition

 as member of an International and Professional Yoga Association. We support, promote and represent you as a professional yoga teacher. You can use the IYTA logo in your marketing as a full member.
Membership fees, for this year, for a full teaching member, are $110 Australian.  With this membership, if things fall into place for you, attending the IYTA Annual Retreat and AGM is wonderful!!  Of course, many of these retreats take place in Australia, but they are held in other locations as well.  I have personally attended, with Mugs, the retreat at Uluru (Ayers Rock), Australia in 1997, in Barcelona, Spain in 2005, and in Sydney, Australia in 2017. The workshop facilitators are knowledgeable, and there are so many varied topics, plus there is very little, if any, commercialism of yoga.  These retreats are about connecting with like minded people, and sharing, learning and practicing new or different techniques and philosophies.  No one style of yoga is presented. 
This yoga organization is recognized in many yoga circles, and if you are teaching, or learning yoga, there are people in many places in the world who are friendly, welcoming, and eager to assist you.  Yoga philosophy teaches us about the connection of energy and beings throughout the universe, and the International Yoga Teacher's Association demonstrates these connections as we practice yoga. 
To learn more and become an IYTA member today: https://iyta.com.au/membership-account/membership-benefits/ :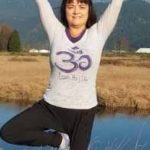 Dorothy Fizzell, SOYA, E-RYT500, IYTA
Dorothy began her yoga journey over 40 years ago. As a long-time student of Mugs she was one of SOYA's first RYT graduates! Dorothy helped establish the SOYA Yoga Teacher Training in Vancouver in 2005. She is a long time teaching member and the Canadian Representative of the International Yoga Teachers Association (IYTA), whos headquarters is in Australia.