200 Hour Weekend Training- Penticton, BC
Pay in FULL at time of registration and SAVE $300!
The BE Hive Yoga Studio (previously Starlit Yoga), located at 102 – 100 Nanaimo Ave E, Penticton, BC
January 28 – June 26, 2023
Lead Trainer: Lalita Natasha Scott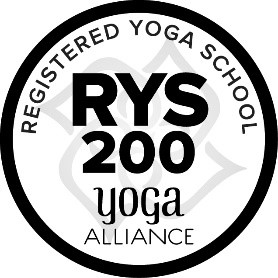 Event Details
SOYA's curriculum will help you to excel at your yoga teaching and your yoga lifestyle. Come and enjoy SOYA's 200hr Extended Penticton, BC. The extended program is an excellent choice for those who cannot get away for an immersion. The extended yoga teacher training gives the student time to absorb the teachings and put their studies into practice before their next session.
Training Times
Meeting over 8 weekends, Saturday and Sunday from 7:00am to 6:00pm. Starts Saturday 7:00am, Jan 28th at The BE Hive.
Weekends Jan 28/29, Feb 11/12 & 25/26, Mar 11/12 & 25/26, May 20/21, June 10-11 & 24/25
Tuition for Yoga Teacher Training
Program Tuition Fees: $3,200.00 + gst
Program Tuition Savings:
Pay in FULL at time of registration and SAVE $300.
Payment Notes:
A non-refundable tuition deposit of $650.00+gst is required upon registration.
If you wish to have a payment plan: deposit is paid upon registration. Of the remainder, 1/3 is paid 35 days in advance of the training, 1/3 at the start of the program, and 1/3 is paid half-way through the program.
Fees include your manual, books, and supplies.
Meet Your Instructor
Natasha Scott (Lalita) graduated from the SOYA 500 Hour training in 2009 with a specialty in prenatal yoga. She teaches a wide range of Hatha Yoga with a strong background in the Sivananda lineage (from her Teacher Mugs). From her super gentle yoga classes to strength in flow yoga, Natasha has a class to suit everyone.
She is a Yoga Alliance registered E-RYT500, prenatal yoga teacher (RYPT) and Childrens Yoga Teacher (RYCT). She is a Certified Thai Massage Practitioner (Metta in Motion with Mia Blackwell), and a Reiki practitioner. She brings all of these yoga tools to her classes to create a full yogic experience.
Never one to stop learning her enthusiasm to serve others led her to specialize in Yoga for Chronic Pain, certified by Neil Pearson. Lalita is now a lead trainer for Pain Care Aware, an excellent continuing education program developed by Neil and Lisa Pearson, for yoga teachers and other professionals.
Natasha is a Lead Trainer for SOYA's 200 hour YTT Immersions in Sorrento, BC and Melaque, Mexico and the Weekend program in Penticton, BC. She also leads SOYA's 300 hour Professional Upgrade  Immersion programs in Sorrento, BC and the Hybrid program that meet live online to begin and concludes in Melaque, Mexico.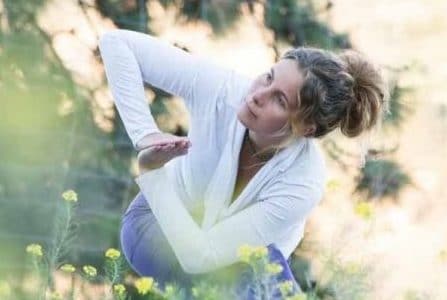 Do you have additional questions?
Soya Yoga Teacher Training has been training for over 25 years, we've seen alot. We'd be more than happy to discuss your goals. Please contact us if you have any questions about any of our programs.