200 Hour Yoga Teacher Training – Weekends – Penticton, BC
SOYA's 200 Hour Yoga Teacher Training – Penticton, BC – Weekends are a wonderful choice to study yoga and integrate it over time. Become a yoga teacher, or deepen your personal practices with this classical yoga program.
September 7, 2024 – March 9, 2025
Lead Trainer: Lalita Natasha Scott
Pay in FULL at time of registration and SAVE $300!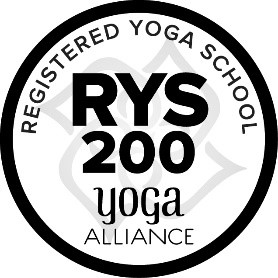 Event Details
200 Hour Yoga Teacher Training – Penticton, BC – Weekends program is offered over 8 weekends, hosted at the bustling BE Hive Yoga Studio. This extended study program is an excellent choice for those who cannot get away for longer immersions.  SOYA's curriculum will help you to excel at your yoga teaching and your yoga lifestyle.  This 200 hour yoga teacher training gives the student time to absorb the teachings and put their studies into practice before their next session.
Training Times
Meeting over 8 weekends, Saturday and Sunday from 7:00am to 6:00pm.
Weekends: Sept 7/8, 21/22; Oct 12/13, 26/27; Nov 9/10; Jan 11/12; Feb 22/23; Mar 8/9
Event Location
The Be Hive, #102-100 Nanaimo Ave E, Penticton, BC
Sample Day in the Weekend Training
7:00 am morning Kriyas, Meditation, Pranayama
8:15 am Asana class
10:00 am Philosophy session
12:00 pm Lunch
12:30 pm Asana Lab/ Lesson Plan Creation
5:15 pm Meditation, Mantra, Chanting and Pranayama
6:00 pm Close for the day
Tuition for Yoga Teacher Training
Program Tuition Fees: $3,200.00 + gst
Program Tuition Savings:
Pay in FULL at time of registration and SAVE $300.
Payment Notes:
A non-refundable tuition deposit of $650.00+gst is required upon registration.
If you wish to have a payment plan: deposit is paid upon registration. Of the remainder, 1/3 is paid 35 days in advance of the training, 1/3 at the start of the program, and 1/3 is paid half-way through the program.
Fees include your manual, books, and supplies.
Lead Trainer:
Natasha Scott (Lalita), E-RYT500, R-YPT, R-CYT, Pain Care Aware Level 2
Lalitā is the spiritual name of Natasha Scott, one of the founders of The BE Hive. She is an E-RYT 500 YACEP certified teacher, a passionate yoga practitioner and eternal student. With her deep knowledge of how to live YOGA, she is grounded in her desire for living an intentional life. Having taught yoga for many years, she specializes in yoga for persistent pain and teaches Pain Care Yoga along with being a certified Thai massage therapist, Reiki practitioner, and Prenatal and Children's Yoga teacher. Lalita is rooted within this community, having created a strong foundation with her family in the Okanagan. She is a lead teacher for SOYA and chooses to engage through love and action.
Lalita is Pain Care Aware Certified.
She is Lead Trainer for SOYA's 200 hour Yoga Teacher Training and 300hr Yoga Teacher Training programs in Penticton, Mexico, as well as Online and Hybrid.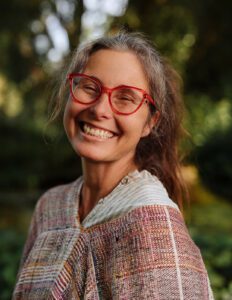 Do you have additional questions?
Soya Yoga Teacher Training has been training for over 25 years, we've seen alot. We'd be more than happy to discuss your goals. Please contact us if you have any questions about any of our programs.