SOYA's Retreat or Refresh Yoga Training Programs
Looking to be inspired with your yoga practice? Wanting to immerse yourself in daily breathing, meditation, asana classes, and philosophical discussions? Not sure how to make your classes interesting for you and your students anymore? Need new material to offer? Haven't been teaching for a while? Whether you just want to Retreat or Refresh your teaching skills, we are here to support you and your Yoga Journey!
Get inspired with this affordable option – it may be exactly what you what you need!
A Unique Perspective for Yoga Students and Teachers
Unlike many schools, at SOYA we welcome enthusiastic students and teachers at our trainings. Not everyone wants to be a Yoga Teacher, but many want to know more about yoga practices! SOYA gives their teachers a strong foundation in yoga philosophy along with experience in teaching asana, modifications, sequencing, mantra, pranayama, mudra, meditation, and lesson plan creation. Students are welcome to explore without the pressure of certification.
You may be missing some of these skills and are ready to expand your teaching repertoire in a deeper way. Or you simply want to know more. We welcome you to join us to learn those missing pieces.
If you are a 200+hr teacher from any program, or an enthusiastic practictioner, we invite you to join us for any training!
See a list of our upcoming trainings below and the links for registering as a Refresh teacher.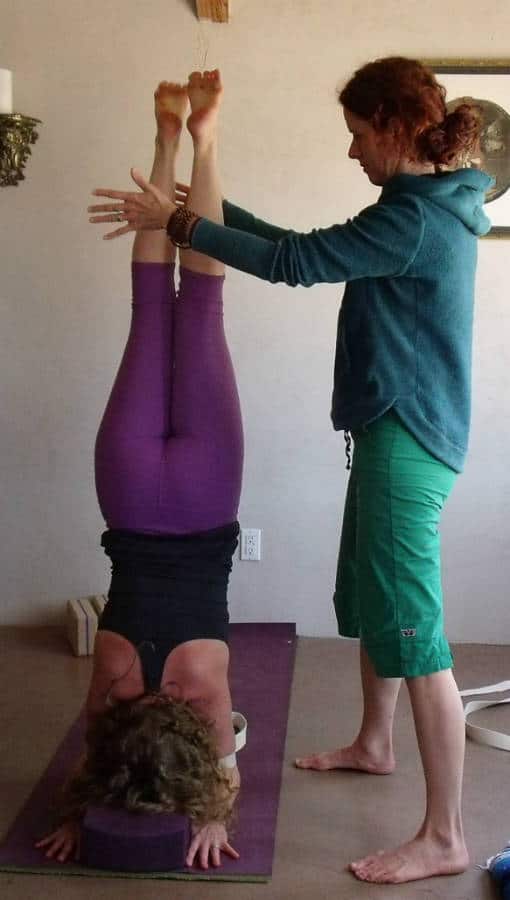 "After 16 days of amazing learning, I left the training feeling confident and ready for my teaching journey. If you are searching for a well-rounded program that leads you deeper into your own practice and gives you a strong foundation to teaching,  I think that the SOYA Training would be an amazing fit!"
Jenni – Reinspired Yoga Teacher
locations
Refresh Yoga Training Programs
200 Hour Foundation Refresh or Retreat Program Pricing
Half Program (8-days): $1190 Canada or Intl/ $1110 US
Full Program (16-days): $1795 Canada or Intl / $1670 US
New!! 200 hr Hybrid Trainings
Feb 16-22, 2023 JOIN Immersion portion of the 2022/2023 Hybrid program in Costa Rica
Oct 31  2023 to Feb 1, 2024 meeting live online via ZOOM on Tues/Thurs, then Immersion in Costa Rica Feb 13-23, 2024
Mar 7 – June 21, 2023 meeting live online via Zoom on Tues/Thurs, Immersion component in Traverse City, FL June 16-21, 2023
New!! 200 hr Online Trainings
Mar 7 – July 21, 2023, Tues and Thurs 10am-3pm EST. 

Apr 16, 2023 – Jan 28, 2024, 3 Sundays each month 9am-2pm MST.
200 hr Weekend Training Locations
Sept 10-Dec 18, 2022 Prince George, BC




Jan 28 -June 26, 2023 Penticton, BC

Oct 14, 2023 – Mar 4, 2024 Lacombe, AB 
200 hr Immersion Training Locations
Nov 16-Dec 3, 2023 in Melaque, Mexico
April 3-19, 2023 in Sorrento, BC
July 3- July 19, 2023 in Edmonton, AB
300 Hour Professional Refresh or Retreat Program Pricing
Half Program (12-days): $1585 Canada or Intl/ $1385 US
Full Program (24-days): $2185 Canada or Intl/ $1995 US
New!! 300 hr Professional Hybrid Trainings
Online Wed & Sun June 7 – Sept 24, then conclude with an Immersion in Mexico Nov 19-Dec 3, 2023
Online Weekdays and Immersion Module in New Smyrna Beach, FL. Begin in any module:

Module B Jan 4-Apr 21, 2023 Online Weekdays
Module A Apr 30-May 11, 2023 New Smyrna Beach, FL
Module A Sept 27-Dec 20, 2023 Online Weekdays
New!! 300 hr Professional Online Trainings
Weekdays Online: Meeting live via Zoom twice weekly 2-6pm ET, Wednesdays and Fridays.

Module B: Jan 4-April 21, 2023
Module A: Sept 27-Dec 20, 2023
300 hr Immersion Training Locations
Penticton, BC at Linden Gardens


Module A: April 22 – May 3, 2023

Module B: Oct 1 – 12, 2023

Edmonton, AB at a retreat near Beaumont

Module B: Mar 13-24, 2023
Module A: Sept 18-29, 2023
"Sometimes we have doubts about ourselves and hesitate to make a step forward.  Before studying with SOYA I could hardly believe in myself but my intuition said that I was in the right hands and I made my step, keeping deep faith and trust in people I came to learn from."
Lisa – Reinspired Yoga Teacher
Enhance Your Yoga Life With SOYA's Traditional Yoga Teaching Programs
Questions? Please reach out for clarification about these in-depth, authentic yoga teacher trainings. They are rich, fun, and life-changing.