2024 SOYA Annual Yoga Retreat
SOYA Yoga Retreat, May31-June 2, 2024
Join us for SOYA's Annual Yoga Retreat in beautiful Sorrento BC! We are excited to gather together again with our family of Yoga friends! This year we have the pleasure of hosting Indu Arora, Ayurveda and Yoga Teacher, mentor and author considers herself a student for lifetime. Her core philosophy is, 'Yoga is work-in not work-out!"
Living Ayurveda with Indu Arora
How much Ayurveda does a Yoga practitioner need to know? Conversely, how much Yoga does an Ayurveda counselor/practitioner need to know?
Learn the practice of Living Ayurveda to make your Yoga come alive. Tune into the Yoga of Five Pranas and Deepen your Yoga practice of Surya Namaskara, Nadi Shodhana, Mudras, and Shavasana in the light of Marma points.
Meet Our Special Guest
Indu Arora
Indu Arora is a Yoga and Ayurveda teacher, mentor, and author, based out of the USA. She considers herself a student for a lifetime. Indu has been sharing about Yoga philosophy, Yoga Therapy, and Ayurveda for the last two decades. Her unique gift is making Yoga and Ayurveda a practice, which is equally useful for a beginner as for a sincere seeker who has made Yoga a lifelong journey. She is inspired by and taught under Kriya Yoga, Himalayan Yoga, Kashmir Shiavism, and Sivananda Yoga lineages. She has studied in a traditional Guru-shishya parampara setting.
Her teaching style is rooted in empowering and inspiring students to awaken the inner Guru. Her core philosophy is 'Yoga is a Work-in and not a Work-out'. 
She is the author of Mudra: The Sacred Secret (2015), Yoga: Ancient Heritage, Tomorrow's Vision (2005, 2019), and SOMA: 100 Heritage Recipes for Self-Care (e-book, 2020; updated hard copy, 2022).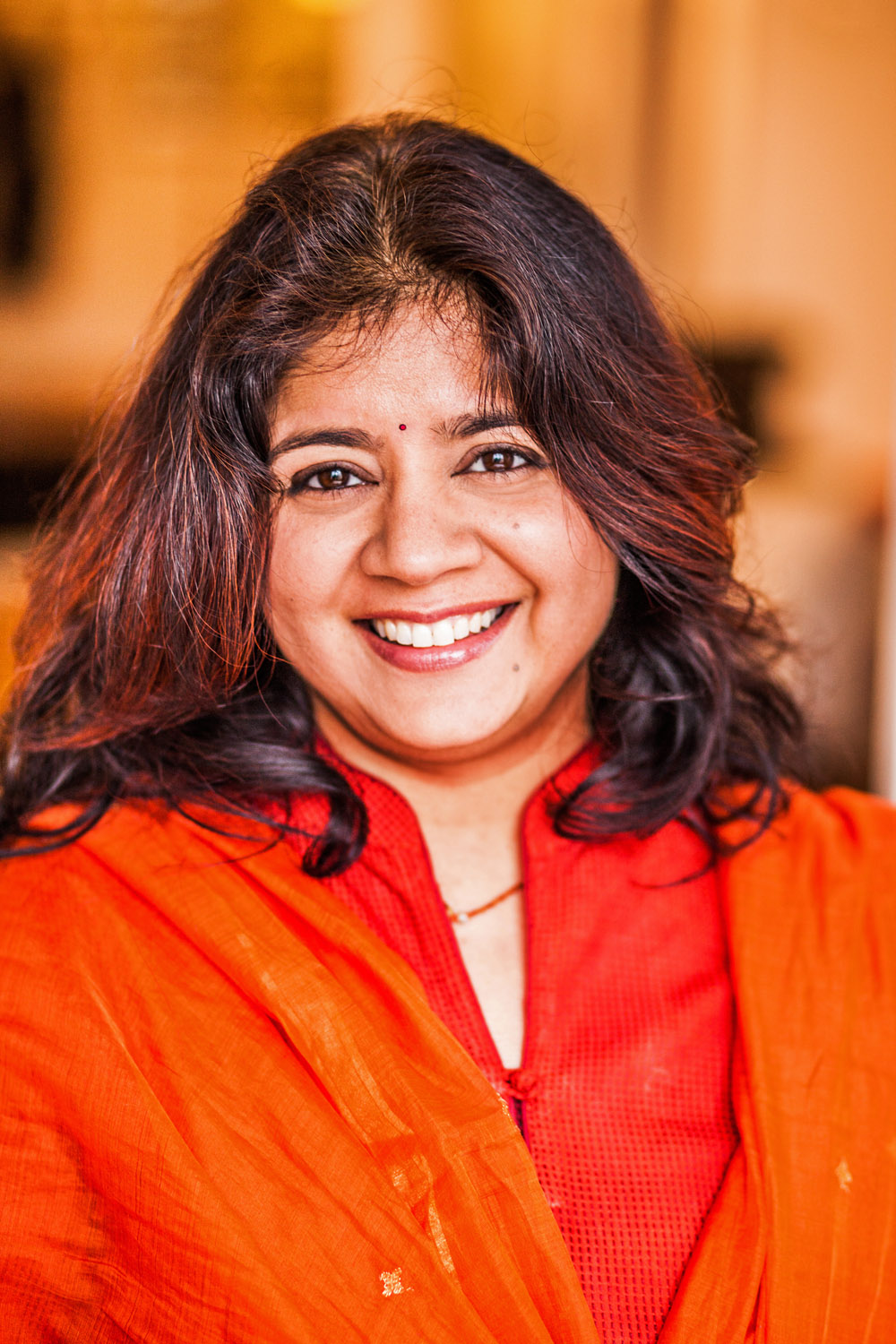 Tuition for Yoga Retreat
$325 + gst
A non-refundable deposit of $108.95 will be processed at the time of registration to hold your spot. Payment in full required before the start of the retreat.
Payments must be made in full by April 15th.
For cancellations prior to April 30th, you will be refunded your tuition paid to SOYA, less the deposit. There are no refunds after April 30th.
Meals and rooms/camping available on site and in the area.
Event Details
May 31-June 2, 2024.
Daily Schedule
SCHEDULE FOR THE WEEKEND will be announced soon.
Location
The SOYA Retreat is held at Sorrento Centre, 1159 Passchendaele Rd, Sorrento, BC. The main hall is across the road at Sorrento Memorial Hall. Sorrento is located on the TransCanada Highway 20 minutes west of Salmon Arm and 45 minutes east of Kamloops.
Travel
Flights: Various airlines including Westjet fly into Kelowna AND Kamloops. Airport Transportation: Call Sorrento Centre for information on a local airport shuttle from Kamloops. 250-675-2421 (Toll Free 866-694-2409) or email registrar@sorrento-centre.bc.ca.
Driving: Sorrento is 147 km North West of Kelowna, and 80 km East of Kamloops.
Alternative accommodations are described below.
Sorrento Centre Accommodation Information
Rooms, camping, and meals are reserved directly with Sorrento Centre or alternate locations. You can reserve your room online from Jan 4th onward at this link – Book Online.
For assistance, call 250-675-2421 (Toll Free 866-694-2409) or email registrar@sorrento-centre.bc.ca.
Lodges: All rooms have private bathrooms, linens and towels provided. Bring your own shampoo. Single rooms with a single bed ($105/night). Shared rooms with twin beds ($120/night for two). Shared rooms with a double and a single bed ($130/night for two). Suites with a king or queen bed, hide-a-bed, a stove and small fridge ($170/night for two, $20 for third person).
A-frame:  Double fold-out couch, bathroom, kitchennette, with bar fridge, microwave, toaster, kettle, coffee pot. ($160/night).
Cabins: 1 had two bunkbeds, the other has 1 bunkbed and 1 Queen bed. Bathroom/shower. Small kitchenette with bar fridge, microwave, toaster, kettle, coffee pot. ($170/night)
Cabanas: What a deal! If you are looking for an economical alternative for accommodation, share a 5 bed Cabana for $120! These small rustic cottages are an alternative to camping. Bring your own linens and cooking supplies. No running water – use the campground washrooms and showers. Pets allowed for $10 per night.
Camping -Tent and RV: RV sites with full 30 amp hookups ($60/night), partial hookups ($50-$55/night), and tenting sites ($40/night). Basic campground washrooms and showers are available. There are no cooking facilities in the campgrounds so bring your own stoves, etc. Pets $10 per night.
Meals at Sorrento Centre
Delicious vegetarian meals made as much as possible from fresh vegetables from the Sorrento Centre farm! Many dietary needs are accommodated by a loving staff!
Breakfast $14, Lunches $16 Dinner $22.
Meals must be booked in advance – to reserve see details above. Can't remember if you booked your meals? Call 250-675-2421.
Alternative accommodations
Within walking distance of Sorrento Centre
– The Sorrento Inn call 250-675-2885 or book online at  http://inn-motel.britishcolumbiahotels.net/es/
– Shuswap Lake Motel – it is best to make your reservation by phone or email. info@shuswaplakemotel.com or call at (250) 675-2420. Toll Free 1-888-587-0514. Their online reservation system will not be up until spring. Visit Website
– Maples White Sands Resort & Heritage B&B  http://www.whitesandscottages.com/contact-white-sands.html
Accommodations a 10 minute drive away:
– Selah Retreat B&B Visit Website
– One Bay Away B&B. 25 minute drive but can commute to the retreat with the owner. Such a sweet suite on the lake, you will want to stay longer! email wendewinn1@gmail.com call 250-803-8383 to book privately for reduced rate.
– Squilax HI Hostel (renovated train cars) website:  https://hihostels.ca/en/destinations/british-columbia/hi-shuswap-lake   Email: shuswap@hihostels.ca
Do you have additional questions?
Soya Yoga Teacher Training has been training for over 25 years, we've seen alot. We'd be more than happy to chat. Please contact us if you have any questions about the Annual Retreat or any of our programs.