Natasha Scott's journey on the yogic path. I need to stand up for something.
One of my favourite teachers, Erich Schiffmann, always says, "… at my current level of ignorance…" So true! My mind is only functioning on the current level of information I have given it. How did I make it to my 40's and know so little about what truly moves me?
Currently what moves me is Women's Rights. It sounds political for me to even say THAT! In fact I knew so little about Herstory I didn't even think there was anything left to stand up for. Didn't we burn our bras in the 80's and then were able to work so everything is good?
I ordered these shirts from this rad company https://www.oursacredwomen.com .  I felt like a rebel wearing this tank. Why? Because I have never wanted to rock the boat … because I know I don't know enough at my current level of ignorance … because I had never stood up for anything before. I was putting my toes in the waters of activism.
It may seem like a trivial thing, but I was brought up to be the kind of girl that "people pleases." Never talk back. I avoid confrontation. Confrontation makes me cry! And crying is a sign of weakness. In fact in my mind, most feminine traits were signs of weakness. That's the information I have grown up with. My God, I have been brainwashed my whole life! And I am unraveling. The more I learn, the more my heart breaks, the more I cry. Tears of compassion.
The Great Chief…..
Compassion – known as "The Great Chief" by Spring Washam in her book " A Fierce Heart" – overcomes me. Washam refers to compassion as the great chief because with it, we can become courageous in the face of overwhelming suffering. Once we truly encounter the great chief within ourselves, we can take the hands of others and help them. When we open to the depths of our own pain we naturally become a refuge for others. We learn to open our hearts to other people, because in truth we are all in this together.
Ever since I opened my yoga studio I have been drawn to find a bodhisattva, which is an awakened being who commits their life to help others awaken. In yogic philosophy there are stories about masculine deities like Shiva and avatars like Buddha, who cried so many tears of compassion they filled up oceans! I love YOGA! It's okay to cry.
Then Quan Yin arrived as a painting done for me by a brilliant local artist, Natasha Foster. Quan Yin presented herself again in the form of wooden statue given to the studio by the brilliant artist Yogini Sanaz Busink. I had to investigate about Quan Yin and learned she is the female incarnation of Buddha, who cries tears of compassion for the world and is helping others awaken. She has knocked on my door.
I'm answering the call for an invitation to a spiritual adventure of compassion … it starts with women's rights. It includes everyone. I will cry. It's Okay.
You'll find me meditating at my altar with yet another beautiful Quan Yin statue, given to me by the incredible 300hr SOYA teacher training grads. You'll find me chanting to Green Tara, or whispering "Om Mani Padme Hum," the great compassion mantra. I will be connecting to all the people who in that moment are meditating. I will be at a different level of ignorance, and I will be standing up for something.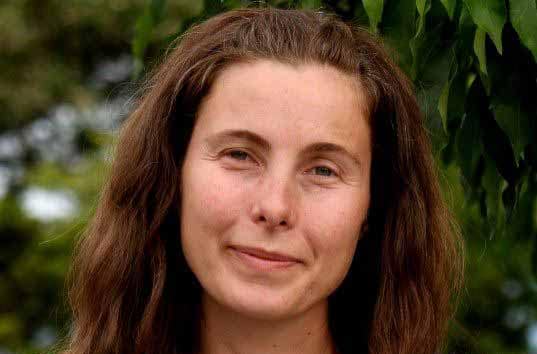 Natasha Scott, SOYA, E-RYT500, is a SOYA Yoga Lead Teacher Trainer for our upcoming 200 hour Foundation training in Mexico and the 300 hour Professional Upgrade in Penticton. She owns Starlit Yoga studio in Penticton. Photo above is with teachers Sanaz Busink, Devie Rose, Courtney Mollins-Bidlake, and Ray Krochinsky, taken in 2019.