Online Yoga Teacher Training Programs
Online 200 hour and 300 hour upgrade Teacher Training offered LIVE via Zoom – Weekends or Weekdays program options.
SOYA is proud to offer online yoga teacher training. Training 100% online is a unique and time-limited opportunity that we are enjoying a lot! Missed sessions are recorded and can be watched later, making this a truly versatile training program.
Become firmly grounded in daily practice and teaching of kriya, asana, pranayama, and meditation with SOYA's Foundational 200hr. Deepen your knowledge with the Professional 300hr Upgrade to RYT500 hr level.
The same wonderful curriculum that has evolved for over 25 years is shared in this very modern and accessible format. Private online groups create connections between fellow students, while ongoing support from the lead trainers makes these rich and transformative trainings.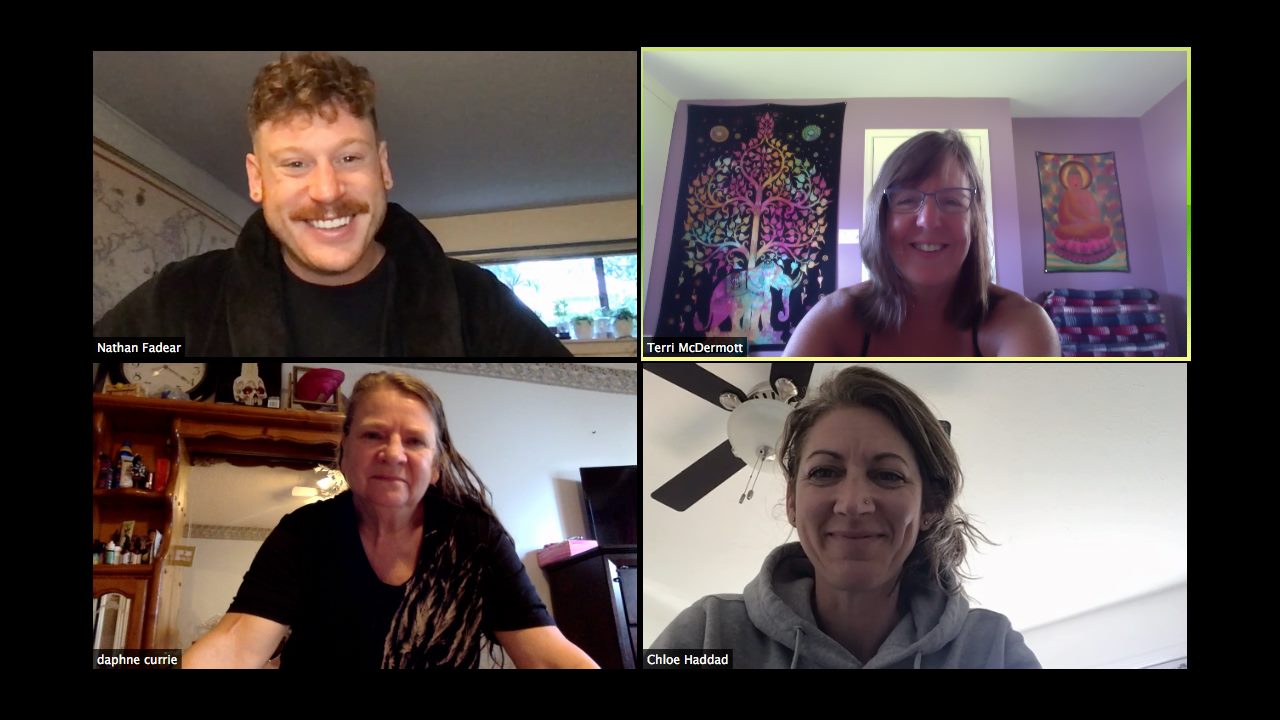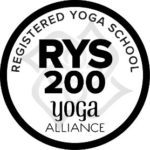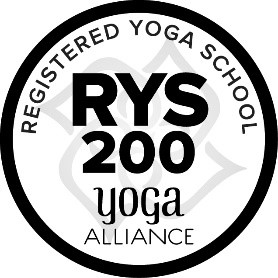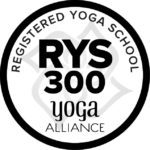 learn about our online programs
200hr and 300hr Online Yoga Teacher Training
Do you prefer a mix of both Online and In Person training? Check out our new Hybrid Yoga Teacher Training options!
Please reach out if you have any questions:
SOYA's Training Philosophy
01. Learn
Study the history and philosophy of different yoga paths, including Jnana, Bhakti, Raja, Karma and Hatha Yoga. Studies include the Yoga Sutras, Bhagavad Gita, Kriyas, Chakras, Meditation, Pranayama, Professionalism, and Anatomy.
02. Integrate
Become firmly grounded in daily practice of kriya, asana, pranayama, and meditation. Every day is filled with traditional yoga practices as you learn to take your yoga off the mat and into your every day life.
03. Apply
Start practice teaching on day one in a safe and supportive setting. Create a series of lesson plans that suit your style and students. Your teaching practicum will prepare you to immediately start teaching upon graduation, with on-going support from SOYA faculty.  
an online yoga training program
Yoga Online Program Overview
Meeting days and frequency for Online Program may vary.
Sample 5 Hour Day in the Online Yoga Training
9:00am morning Kriyas, Pranayama, Meditation
10am Asana, Philosophy or Teaching Skills
1pm Balanced Hatha Yoga class
2pm close for the day
Recorded asana class, meditation, or yoga nidra during week – done on own time
Philosophy Lessons completed prior to each meeting
Lauren shares about her 200hr online training experience in 2020.
The Online Yoga Teacher Trainings have the exact curriculum as the Immersion and Weekend programs. Typically the online training is held 1-2 days per week, 5 hours per day, with additional videos and assignments completed on your own time. We offer programs on both weekdays or weekends to accommodate working life.
"Due to COVID, I completed my training online via zoom. I don't know training for the 200 hour any different, but I wouldn't have changed my experience. I got to meet wonderful souls throughout BC and into Alberta and if it wasn't for Zoom, that wouldn't have happened. Our instructors were so supportive and patience as we navigated the new format and I feel like we left our training experience as prepared as any in-person group would have."
Ashley – 200hr SOYA Grad
200 Hr Foundational Curriculum Overview
Curriculum
Studies in the Bhagavad Gita
Studies in the Yoga Sutras of Patanjali
Understanding Chakras
Meditation
Kriyas and their practice
Basic Pranayama
Asanas with Benefits, Cautions, Modifications
Anatomy of Movement
Professionalism and Ethics
Sanskrit Pronunciation
Sequencing and Creating Lesson Plans
Teaching Practicum: daily practice developing teaching skills
Ongoing support after graduation
Assignments
1) 15 Written Assignments including the Yoga Sutras, Bhagavad Gita, Kriyas, Chakras, Meditation, Pranayama, Professionalism, and Anatomy.
These lessons will reveal many yogic truths that will enhance your life and give you depth as a teacher! Assignments must be completed prior to the Immersion training, and as required for the Weekend and Online training.
2) Keep Practicing your yoga regularly
300 Hr Professional Curriculum Overview
The Subtle Anatomy of Yoga: Advanced Energetic Techniques
Chakras, Granthis, Koshas, Lokas and Vayus
Explorations in Advanced Pranayama
Svara Yoga: The Science of Breath
Hand and Body Mudras: Energetic Seals
Mantras: Words of Power
De-mystifying Sacred Sanskrit
Personal Energy Management and Self Care
Hatha Yoga Pradipika: A path to Enlightenment
Mythology of Yoga
Understanding Karma and Reincarnation
Bridging teachings from The Bhagavad Gita and The Yoga Sutras and integrating them into Modern Times
Making Yoga Inclusive For All: Adapting Yoga for Every Body
Trauma Sensitivity in Yoga
Consent Based Yoga and Light Assists
Common Misalignments: Refining Observation Skills
Teaching Specialty Classes: Chair Yoga, Seniors Yoga, Yoga for the Office, Yoga in Schools, Restorative, Prenatal, etc.
Seva or Service to Others: Impacting Karma and Reincarnation
Ayurveda: The Science of the Doshas
The Upanishads: Gems from the Vedas
Advancing Teaching Skills: Sequencing, Themes, Voice and Body Language
Principles of Safe, Creative Sequencing
Language and The Power of your Voice
Creating Sacred Space in Home and Studio
The Magic of Verbal Cues, Demonstrations, Yoga Props and Light Assists
Anatomy of Movement: Stretch and Strength
Anatomy Based Sequencing to Peak Poses
Leading Pranayama, Meditation and Mantras
Building Themes into Yoga Classes
Creating and Planning Private Sessions, Workshops and Retreats
Finding your Market Niche
registration and information
Online Yoga Teacher Training Programs
SOYA's Online Training is an excellent choice for those who cannot get away from home but crave to learn and teach the deeper aspects of yoga. The program gives you time to learn more gradually and put the studies into practice before the next session. SOYA's curriculum will help you to excel at your yoga teaching and your yoga lifestyle. For details and rates please select your yoga training program below. 300 hour modules can be taken in any order.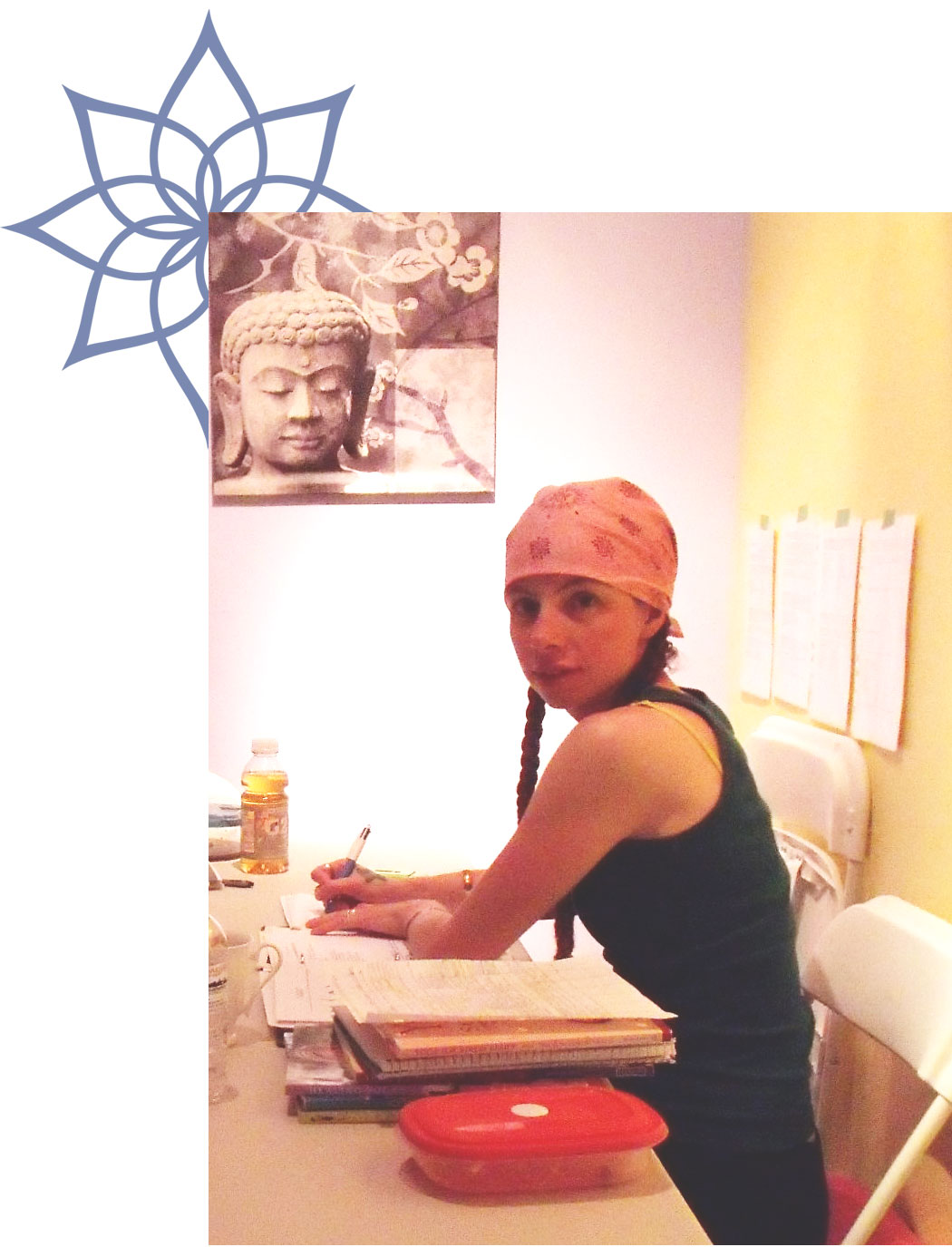 200hr Foundational Programs
300hr Professional Upgrade Programs
Enhance Your Yoga Life With SOYA's Traditional Yoga Teaching Programs
Questions? Please reach out for clarification about these in-depth, authentic yoga teacher trainings. They are rich, fun, and life-changing.