200 Hour Yoga Teacher Training – Immersion – Sorrento, BC
We are excited to be hosting the 200 Hour Yoga Teacher Training – Sorrento – Immersion at the beautiful Sorrento Centre, overlooking Shuswap Lake in Sorrento BC. Make it a great spring by studying yoga in depth in a quiet, secluded location!
Pay in FULL at time of registration and SAVE $300!
April 1 to 17, 2024
Lead Trainer: Jo-Ann Bance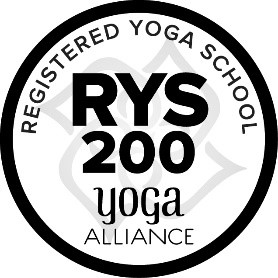 Event Details
Come and enjoy SOYA's 200 Hour Yoga Teacher Training Sorrento immersion at the lovely Sorrento Centre in Sorrento, BC. This  gem sits high on the hillside overlooking Shuswap Lake, and is perfect for retreating into yoga studies. Stay on location in this beautiful setting and dive into an ashram-like experience of yoga studies. SOYA's curriculum will help you to excel at your yoga teaching and your yoga lifestyle.
Training Dates: April 1 to 17, 2024.  Arrive March 31st, for an early start April 1st. Depart April 18th.
Accommodations 
Fees for 18 nights stay
Apartment Room (2 private bedrooms with shared living/bath) $1710
Lodge Room (private room and bath) $1710
Lodge Room (shared room and bath) $1080
Cabin (sleeps 4 in bunks, with shared bath, rates may change depending upon how many are in room) $742.50
Contact Sorrento Centre directly to book your room. Rooms are subject to availability and 2023 pricing adjustments. Accommodations must be paid in full 35 days prior to the start of the program.
Meals
Bring your own food to be prepared in a shared kitchen. In service to each other, students will prepare dinners together.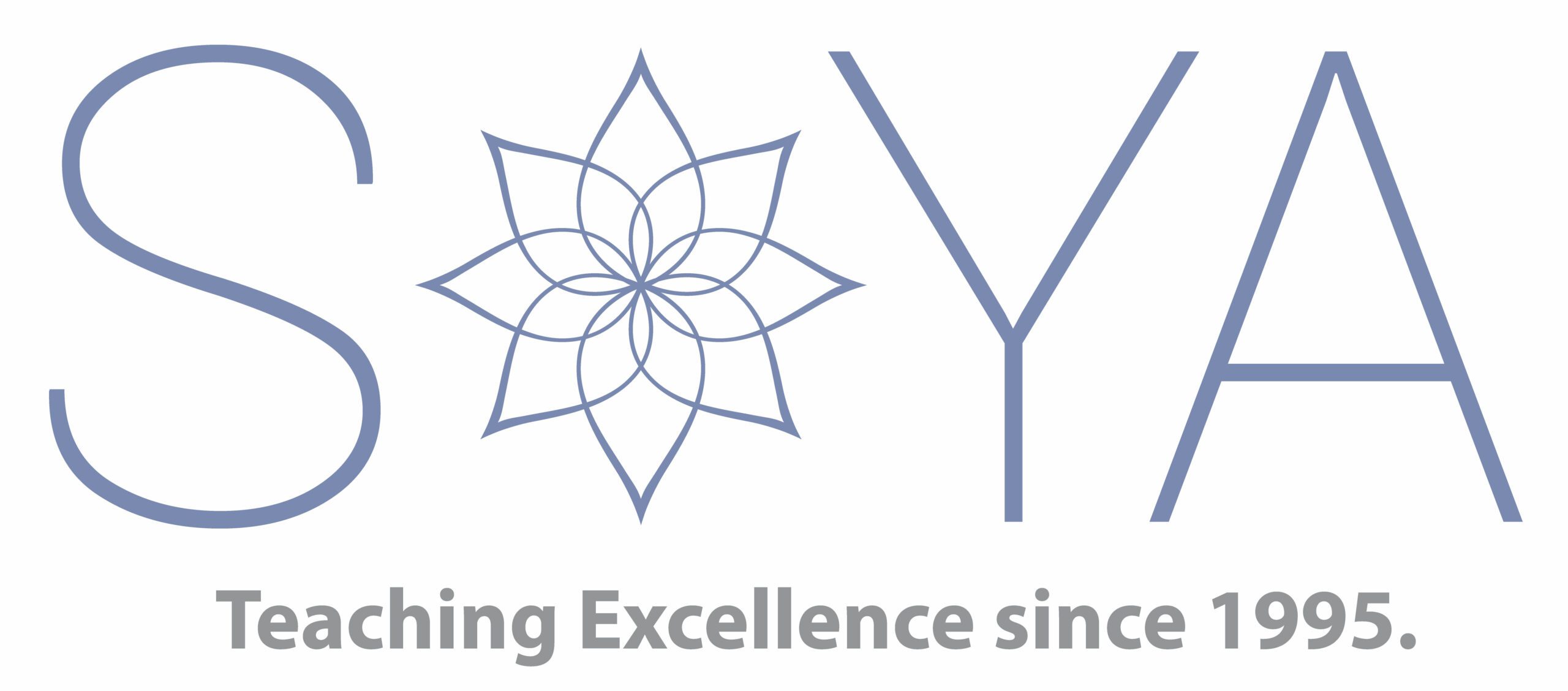 Tuition for Yoga Teacher Training
Program Tuition Fees: $3,200.00 + gst

Program Tuition Savings:

 

Pay in FULL at time of registration and SAVE $300.

Payment Notes:

If you wish to use a payment plan, pay only the deposit today. Payment due in full 35 days before the training begins.
A non-refundable tuition deposit of $650.00+gst is required upon registration.
For students attending the training and staying offsite, a one-time Off-Site Facility Use fee of $23 is to be paid to the Sorrento Centre. 
Upon registering for the course, please book your accommodations or pay offsite fees directly with Sorrento Centre here: Sorrento Centre.
Groceries for meals are not included. We will be preparing meals together in a shared kitchen.
Your tuition fees include your manual, books, and supplies.
Sample Day in the Immersion Training
7:00 am morning Kriyas, Meditation, Pranayama
8:15 am Asana class
10:00 am Philosophy Session
12:00 pm Lunch
12:30 pm Asana Lab/Lesson Plan Creation

5:15 pm Meditation, Mantra, Chanting, Pranayama

6:00 pm Close for the Day
Day 4 and day 9 will end at 1pm with the afternoon off
Meet Your Instructor
Jo-Ann Bance graduated from the SOYA 200-hour training in 2013 and realized that there was
more to learn. She completed her 500-hour certification in 2014 with SOYA. She teaches a wide
range of Hatha Yoga with the intention to inspire students to deepen their personal practice, to
teach those new to yoga and to grow as a teacher with each new experience.
Jo-Ann believes in teaching a balanced practice that incorporates the 6 different types of poses
with a focus on the breath (which comes from her SOYA training in the Sivananda lineage) and
providing students the opportunity to explore yoga safely. Her goal is to meet students where
they are at and to create safe space for their own journey in yoga.
She has had a steady meditation practice for 25 years and has practiced yoga for 22 years.
Since August 2013, Jo-Ann has been teaching various practices of yoga including Asana,
Meditation, and Yoga Nidra. In addition to offering group classes, she works one-on-one with
those experiencing varying health conditions from a diagnosis of cancer, osteoporosis, back
pain, issues with hips and knees, and anxiety.
She is a Yoga Alliance registered RYT500 and is a certified International Association of Yoga
Therapist (C-IAYT). Jo-Ann is a Lead Trainer for the SOYA 200 Hour Yoga Teacher Training in Sorrento and Smithers, BC.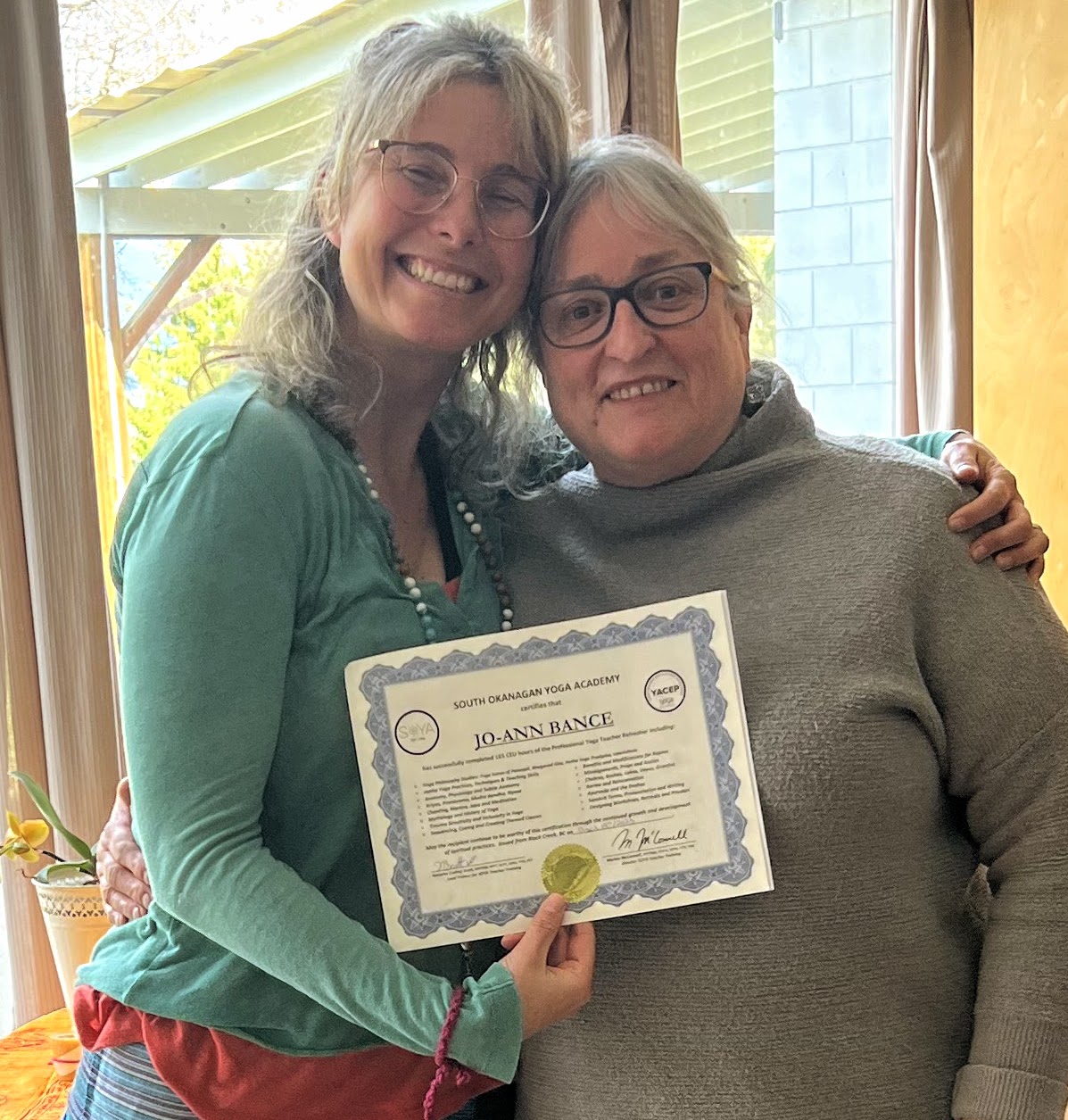 Do you have additional questions?
Soya Yoga Teacher Training has been training for over 25 years, we've seen alot. We'd be more than happy to discuss your goals. Please contact us if you have any questions about any of our programs.